New Zealand astronomers have detected the first activity of what very well could be the largest comet ever discovered.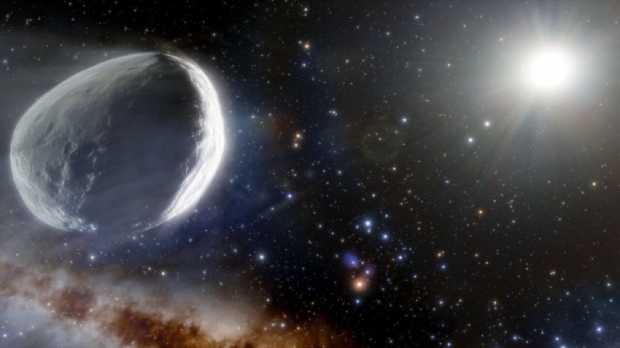 The New Zealand astronomers were monitoring images taken by the Las Cumbres Observatory (LCO) that became available on June 23 at midnight EDT (0400 GMT). According to an LCO team member, Michele Bannister, of New Zealand's University of Canterbury, the reason the team was able to detect the first activity of the comet was because "The other folks were asleep".
Bannister explained that when she first noticed activity, she believed it cause by the ever-growing issue of satellites obscuring telescope vision. Bannister said, "The first image had the comet obscured by a satellite streak, and my heart sank. But then the others were clear enough, and gosh: there it was, definitely a beautiful little fuzzy dot, not at all crisp like its neighboring stars."
The comet is named C/2014 UN271, or Bernardinelli-Bernstein, and it's expected to be 1,000 times more massive than a typical comet. The core of the megacomet is estimated to be more than 62 miles in diameter, which is three times larger than the next-largest comet Hale-Bop. For more information on this story, check out this link here.