A new space race may have just begun as China has announced they will be sending the first humans to land on Mars.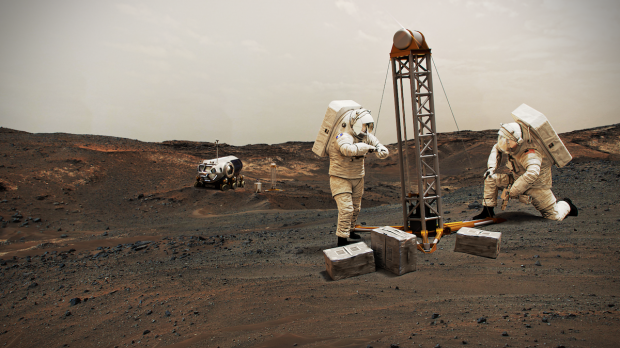 The ambitious plans were announced by Wang Xiaojun, the head of the state-owned China Academy of Launch Vehicle Technology (CALT). Xiaojun made the announcement at the Global Space Exploration Conference (GLEX 2021) where he gave a speech called "The Space Transportation System of Human Mars Exploration". China has its eyes set on Mars, and the nation plans on getting humans there in three stages.
The first stage will see the country send robots to the surface of the Red Planet to collect samples and then return back to Earth. These robots would also be tasked with finding a suitable base site for when humans land. The second stage will feature humans being sent there to build a permanent settlement. The last state includes large-scale Mars to Earth cargo trips that will include cargo from Earth being shipped to Mars and cargo from Mars being shipped back to Earth.
These phases outlined by China are planned for 2033, 2035, 2037, 2041, 2043, and ahead. For more information on this story, check out this link here.