KIOXIA has been working closely with Hewlett Packard Enterprise (HPE) on the best-in-class storage solutions for the last few years, but during the new virtual event, HPE Discover 2021, we have some new products to look forward to.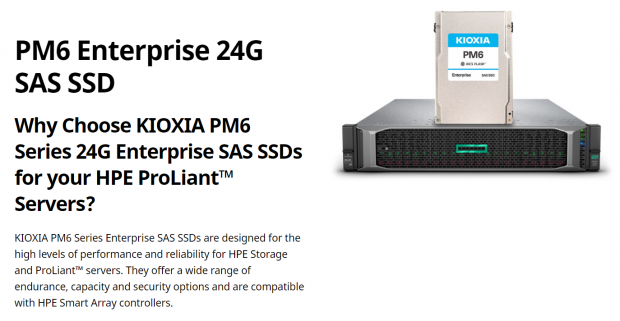 First off, KIOXIA unveiled its new series of PCIe 4.0 SSDs, the first-ever 24G enterprise SAS SSDs, and a class of value SAS SSDs that will "drive the transition away from SATA SSDs". The new KIOXIA CM6 and CD6 Series PCIe 4.0 U.3 NVMe SSDs -- which will deliver 2x the performance over their PCIe 3.0 predecessors and are an insane 12x faster than traditional SATA drives.
Alvaro Toledo, vice president of SSD marketing and product planning at KIOXIA America, Inc said: "HPE is one of our long-standing customers, and together we are highly focused on empowering organizations to increase productivity and maximize IT resource utilization. KIOXIA enables HPE ProLiant servers with SSDs for most applications - for today or tomorrow. Together, we are making digital transformation a reality for enterprises."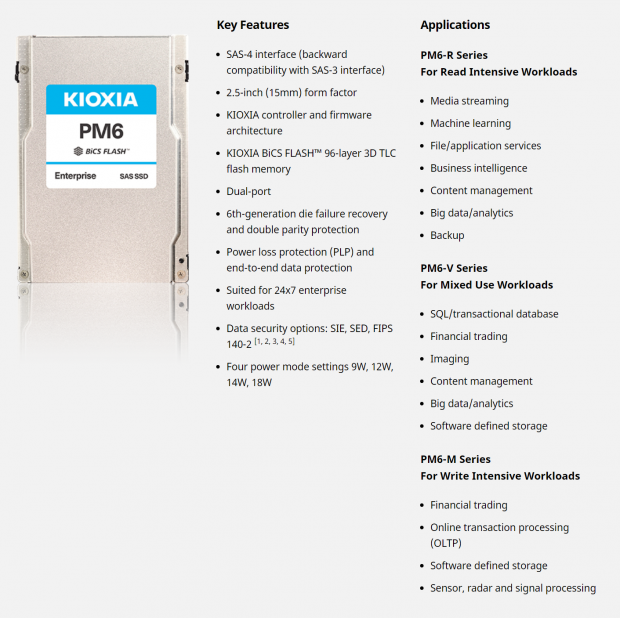 The new KIOXIA + HPE collaboration sees the introduction of the industry's first 24G SAS SSDs that are built on SAS-4 technology to HPE ProLiant servers. The faster PCIe 4.0 standard with 24G SAS and U.3 means KIOXIA's PM6 Series SSDs can offer big performance upgrades over 12Gb/s SAS with boosted system and application efficiency.