First-ever NFT Auction of a real apartment will happen on June 8
History will soon be made as the very first non-fungible token (NFT) auction of an actual apartment will begin on June 8, 2021.

Published Thu, May 27 2021 8:35 AM CDT
|
Updated Thu, Jun 24 2021 7:03 AM CDT
The founder of TechCrunch will be auctioning off his apartment in Kiev, Ukraine, on a real estate platform as a non-fungible token (NFT).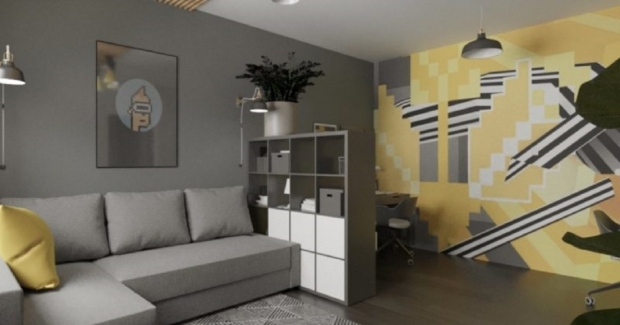 Michael Arrington, the founder of TechCrunch will be offering us his modern, brand new, one-bedroom apartment as a purchasable NFT on June 8. The NFT will be sold on the Propy real-estate platform, and will mark the first time in history an apartment has been sold as an NFT. Propy has already carved itself into NFT with the first-ever blockchain-based real estate sale back in 2017.
As for the apartment auction, it will run for 24-hours, and the listing price begins at $20,000. With the purchase of the apartment is an NFT of the art piece that is one the wall, and a printed cyberpunk picture that comes with licensed rights. Once the cryptocurrency payment has gone through to Propy, the auction winner will receive legal papers already signed by Arrington and that have been drawn up by Propy's lawyers for the transfer of the physical ownership of the apartment as well as the NFT.
Related Tags