SpaceX completes first test flight of rocket that will take us to Mars
SpaceX has completed its first successful test flight of the massive Starship rocket that is poised to carry astronauts to Mars.

Published Thu, May 6 2021 5:33 AM CDT
|
Updated Tue, Jun 1 2021 11:45 AM CDT
The rocket designed by Elon Musk's SpaceX that is poised to transport humans from Earth to Mars has completed its first test flight.
SpaceX on Wednesday has successfully launched its first test flight of its Mars-bound rocketship named Starship. The four previous tests of the large rocket have ended in aggressive explosions either before, during, or after the launch. Starship took to the skies and soared for more than 6 miles above the Gulf of Mexico before descending horizontally and then flipping vertically for the touchdown.
Launch commentator John Insprucker announced, "Starbase Flight Control has confirmed, as you can see on the live video, we are down. The Starship has landed!" Once Starship landed, a small fire at the base of the rocket persisted. This fire was quickly extinguished by the landing pad's water cannons. Elon Musk posted to his Twitter saying that the Starship flight and landing was "nominal". For more information on this story, check out this link here.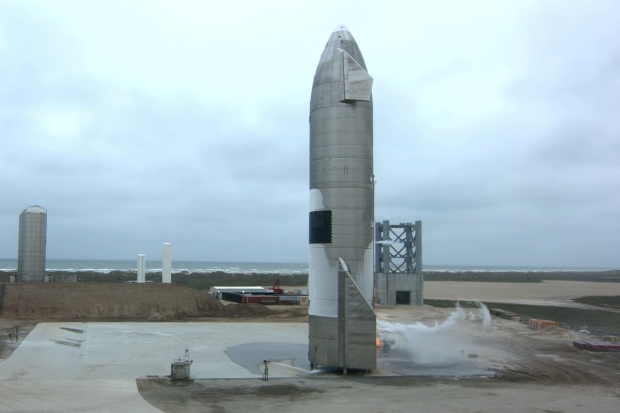 Related Tags