NASA's Mars helicopter captures first-ever POV image from above
NASA's Mars helicopter 'Ingenuity' has successfully achieved multiple 'first-evers', and now it has just checked off another one.

Published Tue, Apr 27 2021 9:06 AM CDT
|
Updated Mon, May 24 2021 3:05 PM CDT
So far, NASA's Mars helicopter has achieved three successful flight attempts, and during the second attempt, the small helicopter snapped some images.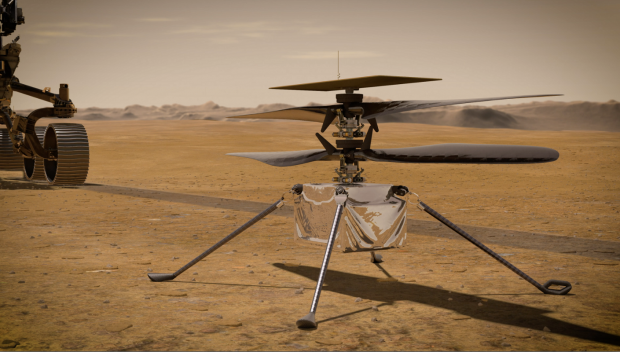 The images taken mark the very first time a powered aircraft that's taken flight on an off-world planet and has taken pictures of what it sees below. The images were shared on NASA's website, and from what we can see, the view from Ingenuity is very awesome. From the above image, we can immediately notice tracks on the surface of the Red Planet, as well as a shadow, casted from Ingenuity.
You can notice around the shadow of the helicopter a circular indent in the sand. NASA states, "Wright Brothers Field" is in the vicinity of the helicopter's shadow, bottom center, with the actual point of takeoff of the helicopter just below the image." If you were wondering what the purpose of Ingenuity is, the answer is shockingly simple. Ingenuity's purpose is simply to prove that aircrafts can fly on Mars. It's not equipped with any scientific instruments but does sport a sensor that can capture images up to 4208px by 3120px in resolution.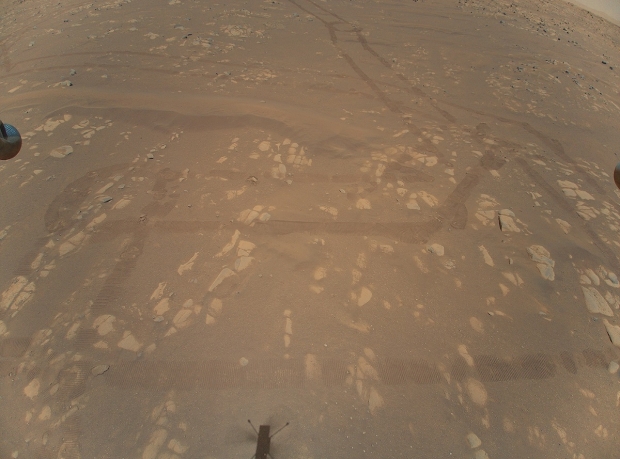 For more information on this story, check out this link here.
Related Tags