DFI P35-T2R Overclocks To Buggery
Screamin' FSB!
Published
|
Updated Tue, Nov 3 2020 12:39 PM CST
0 minutes & 31 seconds read time
DFI has a rep for making quality and good overclocking motherboards, and it certainly shows here. A DFI engineer has gotten stuck into DFI's P35-T2R board to see how far he could push it with a Core 2 Duo E6850 processor cooled by a cascade compressor.
After tinkering for a while he found an incredibly high sweet spot on the FSB of 660MHz, he then took the opportunity to do a SuperPi 1MB pass at 660x6, with the result being just 12.719 seconds. Following this, another lad took a shot at ramping it up even higher, managing to get a verified CPU-Z screeny of it operating with an FSB of
672.5MHz
.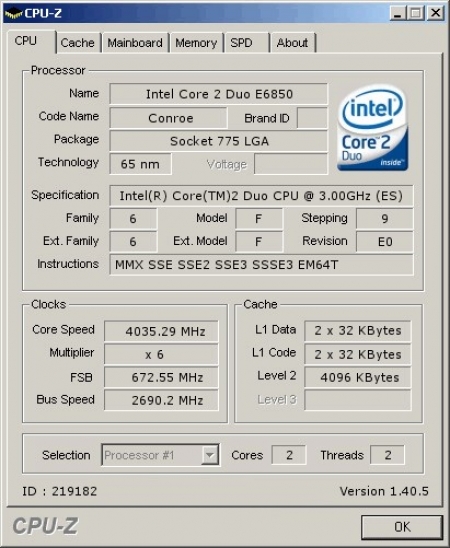 This achievement would suggest that an FSB of over 600MHz should be easily doable with air cooling on this kickarse board.