Have you ever wondered who is funding politicians? Well, now you can find out, and it's all thanks to this 18-year-old entrepreneur.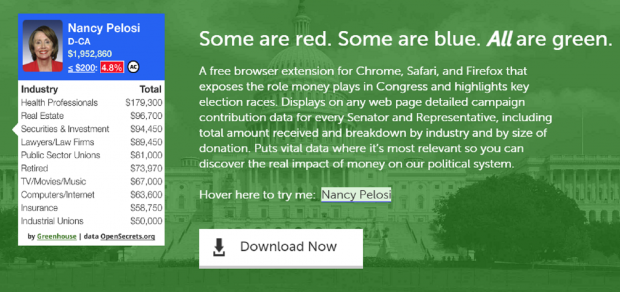 18-year-old Nick Rubin has created a free browser plugin application that allows citizens to find out how much funding members of Congress are receiving, who they received it from, how that money influences elections, and how the Congress member made. The plugin is titled Greenhouse and is currently supported by Google Chrome, Firefox, and Safari.
Once the application is installed and you are looking at an article with a politician's name, the app will showcase that politician's top ten monetary influences. Rubin stated to Vice, "Greenhouse allows people to see the money story behind the news story." One of the app's sources of data is OpenSecrets.org, which is the official website for The Center for Responsive Politics, a nonpartisan and nonprofit research group in Washington, D.C. who tracks where the money used in politics is coming from.
Rubin also stated, "What concerns me is the sheer amount of money being pumped into the system...During the development of Greenhouse and looking over these numbers and seeing how much is being donated-it's really scary."
If you are interested in reading more about this story, check out this link here.