SteelSeries has announced a new headset, the SteelSeries Siberia Neckband Headset. The difference between this model and the previous models is that the new model is that it uses a neckband instead of an over head design. The design is quite eye catching and it comes in white and black. As this headset is targeting gamers, it has been designed to be comfortable even after hours of usage.
The extra padded ear cups should allow for the extra comfort needed by good gaming headsets and the built in retractable microphone means that there's no risk of damaging the mic when you take the headset with you to a LAN party.
The new Sibera headset was fine-tuned with the help of professional gamers, DJ's and rock musicians according to SteelSeries. Hopefully this should allow for some excellent sound quality, both in games and for other uses. The new headset will be available some time in Q3 and no price has been announced as yet.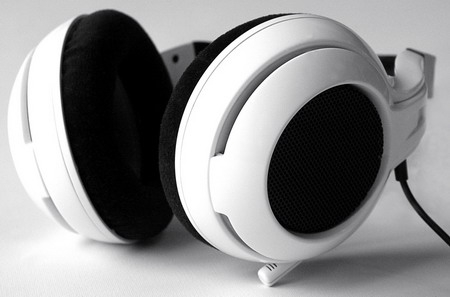 "The original Siberia headsets are still enormously popular, so trying to create the same unique combination of sound quality and visual design was extremely important to us," says Kim Rom, Marketing Director for SteelSeries. "The final result is a headset that breaks new ground for gaming accessories, just as the original headset did. This time it not only sounds even better, it also maintains the same low price point as the original."

"It was a lot of fun to help develop a gaming product that offers quality sound, and doesn't mess up a hairstyle or get in the way when you wear a cap," says Abdisamad 'SpawN' Mohamed, Counter-Strike player for SK Gaming. "Being able to use the same product for both gaming and my iPod is a nice feature, I'm looking forward to the release of this baby."