Logitech has launched yet another mouse, but this time it's something rather different, both in terms of design and in terms of what it can do. This new MX Air is not like your average mouse, this is a sleek, futuristic looking input device that could be straight out of one of the latest Hollywood blockbusters. And it's more than skin deep, as the MX Air has some pretty cool features on offer as well.
First of all, it still has a laser, just like the other mice in the MX series, but this is about the only thing it has in common with your average mouse. Pick it up off the table and it still works, as Logitech has implemented a motion sensor technology they call Freespace. This allows you to use it freehand, just move it around and the cursor will follow. As if this wasn't enough, the MX Air also allows for gesture commands, press and hold a button on the mouse and move the mouse to perform the command.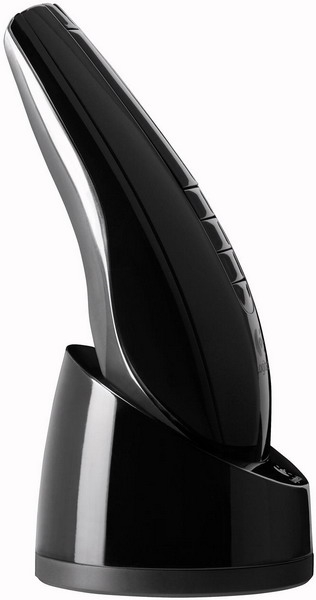 There are limitations here and only certain gesture commands are available, but being able to adjust the volume of your HTPC with the flick of your wrist will still impress your mates. The MX Air doesn't have a scroll wheel, in its place, Logitech has fitted a touch sensitive surface that operates much in the same way as a scroll wheel and it even has acceleration detection, the faster you swipe your finger, the faster it will scroll.
There's a set of controls on the top of the mouse for further media playback control, such as play/pause and volume/mute. It does of course also work as a normal mouse and it's supplied with a recharging dock and a separate micro receiver. The MX Air operates at 2.4GHz that gives it a 10 meter range. Logitech also supplies a polishing cloth, let's hope it doesn't need to be used too often.
The MX Air will be available in the US and Europe in August for a SRP of US$149.99. You can find out more
here