Australian Quad Core notebook
8800GTX SLI as option in Q4.
Published Tue, Jul 10 2007 2:29 AM CDT
|
Updated Mon, Oct 19 2020 8:08 PM CDT
Pioneer Computers Australia is offering quad core CPU options for its DreamBook Power D90 SLI notebook. Well, to call it a notebook is almost wrong, as this is more of a mobile desktop. With a 17-inch display that has a native resolution of 1,920x1,200 and a weight of 5.4kg, it's hard to call this a notebook.
Still, it has some rather interesting features, as for starters, it's based on the P965 desktop chipset. This gives away the fact that the quad core CPU is going to be a desktop part as well. The D90 comes with a choice of processors from the basic E4300 to the Q6600 quad core and the X6800 Extreme Edition.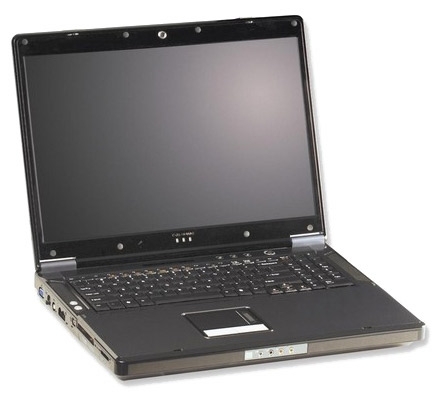 As the name suggests, the D90 comes with SLI as standard and Pioneer claims that it will have a pair of GeForce Go 8800 GTX cards with 512MB per card in the D90 by Q4. No news about the GeForce Go 8800-series has been announced by Nvidia so far, so we'll just have to wait and see when these cards become available. The price premium over a pair of GeForce Go7950 GTX 512MB cards is AU$399.
Other configuration options includes up to 4GB of memory, SSD drives, up to three hard drives in RAID, integrated TV-tuner, web cam and more. The basic version will set you back AU$4499, but in all honesty, this is a very poor configuration as it has an E4300, 512MB of RAM and a 40GB drive. You'll have to spend a fair bit more money to make this a decent gaming rig.
You can configure your own
here