Logitech has announced two new web cameras, the QuickCam Pro 9000 and QuickCam Pro for Notebooks, Both cameras can record video at 960x720 at 30fps, although these aren't the first cameras from Logitech to be able to do this. The big news here is that both these cameras use Carl Zeiss optics, which Logitech claims will improve the overall picture quality.
These are also the first web cameras from Logitech to feature auto focus and this should provide for superior quality to past cameras in itself. For still images these two new cameras features 2Mega pixel resolution and they will take still images at 1,600x1,200, although this can be software interpolated up to 8Mega pixels. Logitech's RightLight technology is also part of the package and it makes it easier for the camera to adjust to varying light situations automatically.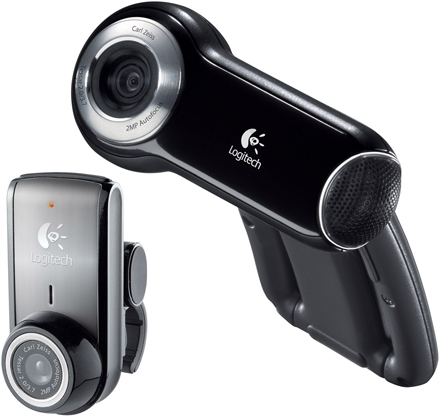 The new designs look rather stylish and both models have built in microphones with Logitech's RightSound technology. Both cameras connect via USB 2.0 and to capture HD video you need quite a beefy system, as Logitech recommends a 2.4GHz Pentium 4 or faster, but suggests a 2.8GHz CPU for the best experience.
You can find the full specifications for the QuickCam Pro 9000
here
and for the QuickCam Pro for Notebooks
here