Metro Exodus is getting massive upgrades on the PS5 and Xbox Series X, including ray tracing and big performance boosts.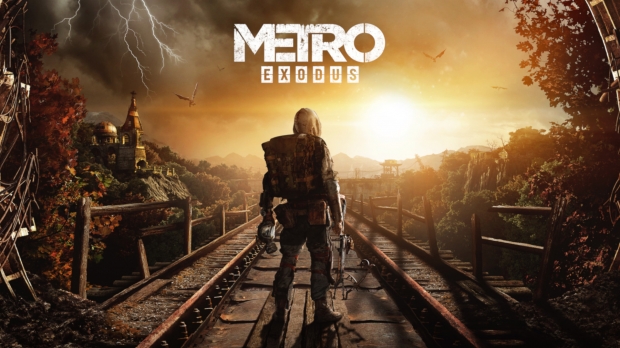 Today 4A Games revealed a ton of Metro info including a next-gen re-release of Metro Exodus. We don't know exact perf targets just yet, but expect Exodus on PS5 and Xbox Series X to push each console to their limits--just like Metro games do on PC.
The devs didn't give exact optimizations, but they did confirm Metro Exodus will support ray tracing, 4K resolution upgrades/native textures, higher FPS (possibly up to 120Hz on adaptive sync monitors). The good news is anyone who owns the game on PS4 and Xbox One also gets a free upgrade to the next-gen port (PlayStation 5 owners get to keep both a PS4 and PS5 copy).
There's no word when Metro Exodus is coming out on next-gen consoles, but the devs are working on a brand new Metro game with multiplayer. Don't worry though--4A Games says singleplayer is the biggest focus.
We're currently hard at work on bringing Metro Exodus to Xbox Series X | S and PlayStation 5 next year. While we can't share all the details just yet, you should expect major enhancements including faster frame rate, increased resolution, reduced loading times, and stunning Ray Tracing features made possible by the new hardware. The new consoles are amazing, and will allow us to deliver visual enhancements and performance only possible on state of the art PC hardware and RTX enabled cards - until now.

We're happy to confirm that these enhanced versions will also be made available as a free upgrade to all existing owners. That means if you already own Metro Exodus on Xbox One or PlayStation 4, whether digitally or on disc, you will be able to upgrade to this enhanced version on the next generation on consoles for free.

And if you've yet to pick up the game on Gen 8, you can do so safe in the knowledge you will get the enhanced version for free should you upgrade your console in the future.

Aside from these enhanced versions for Gen 9, we recently brought Metro Exodus to more players through Amazon's 'Luna' streaming service; and we're also working on dedicated Linux and Mac versions of the game. We'll share more information about these closer to release.