Valve's Gabe Newell is teaming up with New Zealand aerospace manufacturer Rocket Lab to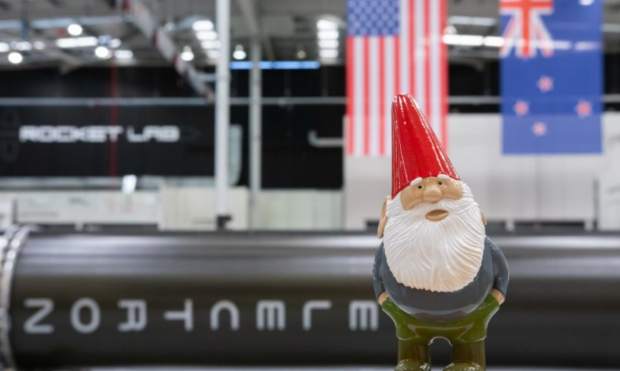 To thank New Zealand for its tremendous hospitality during his stay, Gabe Newell is donating a very special payload for a new rocket launch: A real-life Gnome Chompski. The infamous gnome cemented one of the most memorable achievements in gaming history (look it up if you're not sure what we're talking about), and now GabeN wants to bring that classic in-game moment to the real-world.
According to a press release announcement from Rocket Lab, Chompski will be the "mass simulator" on Flight 16. The 6-inch gnome will be attached to the Electron rocket's Kick Stage, or the last stage before the delivery vehicle falls and burns up in the atmosphere. Basically, Chompski is coming along for the ride and will actually see space before he sizzles.
Flight 16 will carry a payload of 30 satellites and is scheduled to launch November 15 at Rocket Lab's Complex I in Auckland, New Zealand.
Gabe Newell will also donate $1 to Auckland's premiere pediatric hospital for every viewer who watches the rocket launch.
Mass Simulator: Gnome Chompski

Organization: Gabe Newell, Founder of Valve Software

Manufactured with support from multi-award-winning design studio Weta Workshop, the unique space component is additively manufactured from titanium and printed in the shape of Half-Life gaming icon Gnome Chompski. The mission serves as an homage to the innovation and creativity of gamers worldwide, and also aims to test and qualify a novel 3D printing technique that could be employed for future spacecraft components. The 150 mm gnome will remain attached to the Kick Stage during all mission phases and will burn up upon re-entry into Earth's atmosphere during the de-orbiting process.