Gamestop is selling Doom Eternal a day early to combat COVID-19 spread
Doom Eternal is available today at Gamestop as retailer tries to lower risk of coronavirus spread.

Published Thu, Mar 19 2020 10:19 AM CDT
|
Updated Tue, Nov 3 2020 11:44 AM CST
Gamestop gets the greenlight from Bethesda to sell Doom Eternal one day early to curb customer volume. Yes, that means the next Doom game is now available at Gamestop.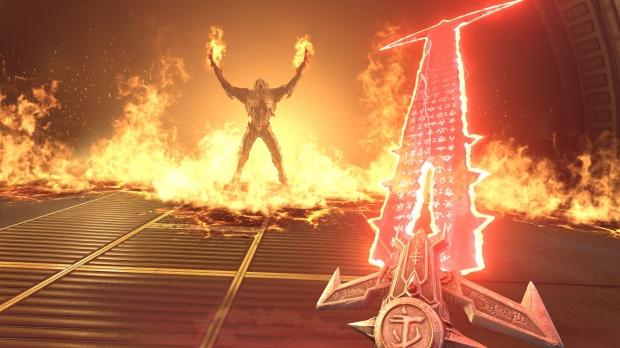 With Animal Crossing and Doom Eternal set to release the same day, lots of people are expected to show up at Gamestop to pick up their pre-orders and/or buy the game. And where there's lots of people, there's lots of COVID-19 exposure risk. So Gamestop is separating the two massively-anticipated games into two separate launch days in an effort to sequence out the customer volume.
"To ensure we adhere to CDC-recommended social distancing guidelines, we will be selling DOOM Eternal a day early on Thursday, 3/19 as a safety precaution for our customers and associates. Animal Crossing will release on Friday 3/20 to further help separate the crowds," Gamestop wrote on Twitter.
This approach could help, or it could simply mean more people arrive today to buy Doom Eternal than otherwise would have. But it definitely means the Doom crowd won't be rubbing elbows with the fans of Nintendo's fuzzy-warm simulator...at least at launch.
Gamestop has also cancelled midnight launch parties for all games, including Animal Crossing New Horizons. The suspension will last until the COVID-19 pandemic is solved.
Related Tags