Shenmue dev confirms Sega Saturn 2 Black Belt console existed
Before it was cancelled in favor of the Dreamcast, Shenmue was originally ported to an upgraded Sega Saturn console.

Published Dec 15, 2019 9:13 PM CST
|
Updated Tue, Nov 3 2020 11:45 AM CST
The Sega Saturn 2--or at least a devkit for one--actually existed, and the original Shenmue was first ported on it.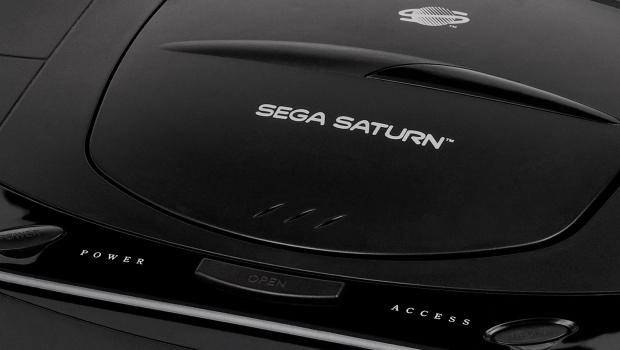 In a recent interview with IGN Japan, Shenmue game director Keiji Okayasu said something interesting about the game's early development. Shenmue was actually remade twice: Once for a new Sega Saturn with an acceleration chip, and once for the Dreamcast. Only one of these consoles ever saw the light of day and became the last Sega system on the market.
In 1996, Sega teamed up with Lockheed Martin to make a beefier Sega Saturn console. The system, described as Saturn 2, would feature Lockheed Martin's new 32-bit Real3D/100 chipset for more powerful consolidated graphics. These chips were also used in Model 3 boards for coin-op arcade machines. That plan never manifested.
Then in 1997, Sega approached two of the industry's reigning graphics titans to make chips for their Saturn successor: 3dfx and VideoLogic.
Sega actually had two Sega Saturn 2's in development at the same time. One was codenamed Black Belt, used 3dfx's Voodoo graphics tech, and was in development in the U.S. The other was codenamed Katana, used VideoLogic's PowerVR chips, and was in development in Japan.
Game developers like the Shenmue team received devkits for Black Belt and started building their projects.
Sega eventually cancelled Black Belt, triggering a lawsuit from 3dfx and causing big fallout between Sega Japan and Sega America. Developers had to remake their games for the new system, causing big headaches all around. Lots of internal R&D spending was wasted on the development of the now-cancelled Black Belt.
Sega now focused exclusively on Katana, which eventually launched to consumers as the Dreamcast and ultimately killed Sega's hardware ambitions.
There's lots of content chronicling why the Dreamcast failed, but the short answer is because of costs. The PS2 absolutely annihilated the Dreamcast thanks to its DVD player, library of games, and backward compatibility.
Sony could also make its own chips in-house whereas Sega had to spend millions to customize third-party chips for its consoles. To compete with Sony, Sega already had to drop the Dreamcast's price tag, and supply and support in the U.S. were limited. The system just cost Sega too much in the long run and ended up crippling the company's competitive edge.
Read more about the fascinating Sega Saturn 2 saga here.
Related Tags