First neutron star surface mapped, but astronomers are more confused
Astronomers have for the first time mapped the surface of a neutron star in exquisite detail.

Published Fri, Dec 13 2019 12:34 AM CST
|
Updated Tue, Nov 3 2020 11:45 AM CST
Astronomers have, for the first time, mapped the surface of an extremely dense collapsed star, we call neutron stars. The new way of looking at the star raises some questions that are puzzling astronomers.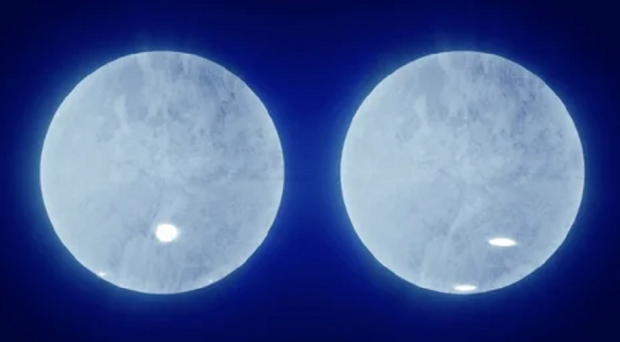 Aboard the International Space Station, the Neutron star Interior Composition Explorer, or NICER for short examines X-rays that are emitted from space. NICER observes these astronomical objects called pulsars (neutron stars), and researchers used NICER to observe the J0030+0451, or J0030 for short. From these observations, researchers at the University of Amsterdam and the University of Maryland managed to map the pulsar's surface and measure its mass.
The team managed to measure the neutron star in at 1.3 and 1.4 times the mass of the Sun. Funnily enough, the neutron star is only about 16 miles wide, while our Sun, on the other hand, is 864,000 miles wide. Originally, astronomers believed that the neutron star had two hotspots -- one at the top its magnetic pole and one at its bottom. What the astronomers found when mapping J0030 is that it has two or perhaps even three hotspots that are all located in its southern hemisphere. Astronomers didn't expect these results, but they believe that NICER is on the way to explaining what is truly going on with neutron stars.
NICER science lead and study co-author Zaven Arzoumanian said in a press release, "It tells us NICER is on the right path to help us answer an enduring question in astrophysics: What form does matter take in the ultra-dense cores of neutron stars?"
Related Tags