Amazon's New World MMORPG pops on Steam, set for 2020 release
Amazon's New World MMO coming out in 2020, may get new info at TGA 2019.

Published Thu, Dec 12 2019 1:53 PM CST
|
Updated Tue, Nov 3 2020 11:45 AM CST
A listing for Amazon's new MMORPG New Worlds has popped on Steam, confirming a 2020 launch and a $39.99 price tag.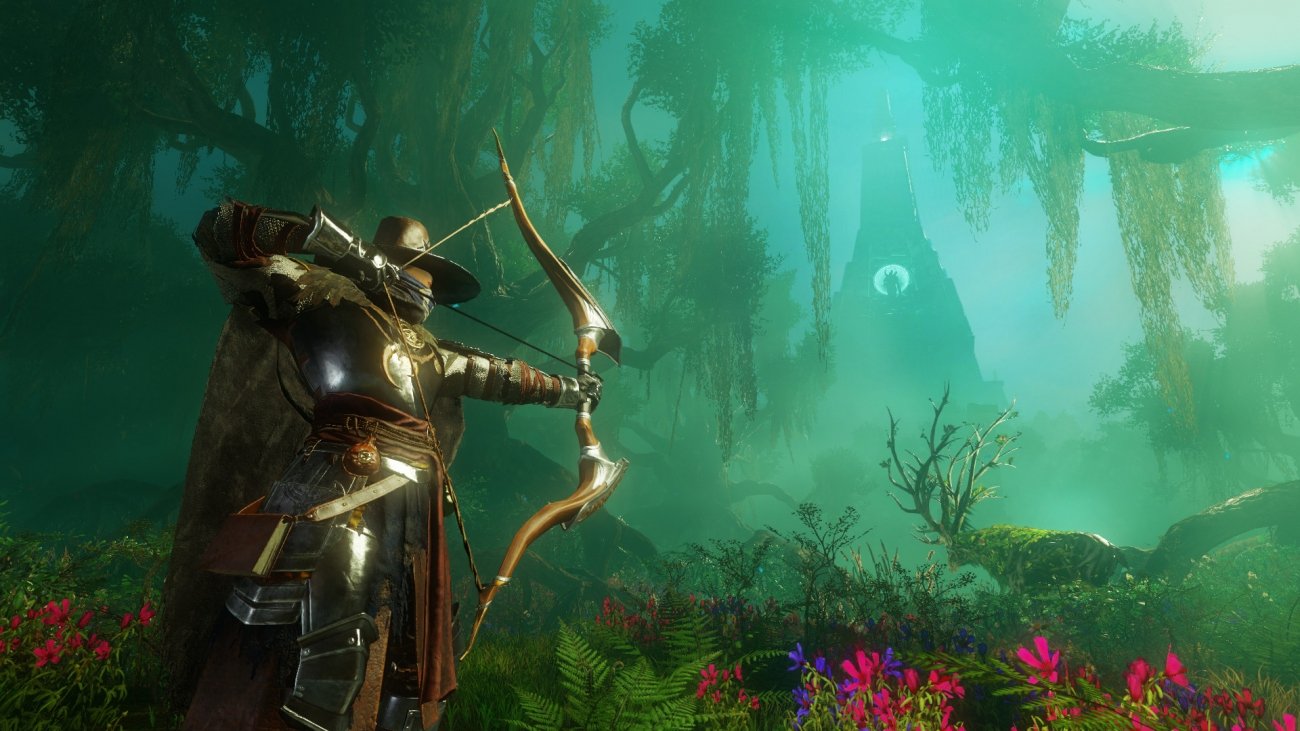 Despite a big speed bump in June, Amazon's game development endeavors are still on track. New World, Amazon Game Studios' premiere flagship MMO game that's set in a 1600's fantasy world, is going strong and is apparently ready for release.
The Steam listing has tons of screenshots and info about New World, strongly hinting we'll see a big announcement tonight at The Game Awards 2019. New World costs $39.99 for the base version, and has all the traditional hooks any live MMO contains: microtransactions, crafting, PVP, co-op team play, questing, exploration, etc.
The launch on Steam is particularly interesting. I thought Amazon would launch its own digital game storefront to accompany its rumored game-streaming service for 2020. Maybe they will, and the Steam version is just another way to buy the game. Missing out on Steam's massive 90 million+ install base would be a huge mistake for any publisher, especially one as fledgling and Amazon.
Be sure to tune into The Game Awards 2019 at 8:30 PM EST for this and other big announcements.
Check below for more info on New World as per the Steam listing:
Fate has summoned you to the shores of Aeternum, the Eternal Isle. Overcome the brutal legions of The Corrupted and draw battle lines with competing players in this land of danger and opportunity. In a land hell-bent on your destruction, what will you do to survive? Strike out alone to forge your own heroic path, or band together, fortify, and fight.

KEY FEATURES:

FIGHT THE WORLD

Under the surface of Aeternum's breathtaking landscape lay the seeds of an ancient evil that plots to erase all traces of humanity from its shores. Warriors of bygone ages, doomed adventurers, and creatures of legend have all succumbed to its corruption. It must be stopped.

A CALL TO ARMS

Combine skill and strength in melee combat, attack at range with precision, or master arcane attacks. However you choose to fight, you'll need to forge, discover, and customize powerful weapons to fit your combat style. In epic wars with other players or holding back waves of The Corrupted, your combat skills will mean the difference between life and death.

STRONGER TOGETHER

Unite players with in-game social systems that power organization, hierarchy, and command and control of formidable in-game Companies. Venture out with your own intrepid party to battle The Corrupted or to seize the land and treasure of your enemies. A thriving Company consists of master craftsmen, fearless soldiers, guileful traders, and strong leaders. Where do your strengths lie?

TAME THE WILDERNESS

As you explore Aeternum, you will discover beauty, danger, and opportunity at every turn. Bend the wilds to your will by hunting fierce beasts for food and crafting materials and harvesting valuable resources from the land to fuel your ascent to power. Leverage geographic advantages to control rare resources to accelerate the growth of your territory.
Related Tags