The next GPU architecture we get from NVIDIA will be Ampere, but we're already hearing about the GPU architecture after that in the form of Hopper.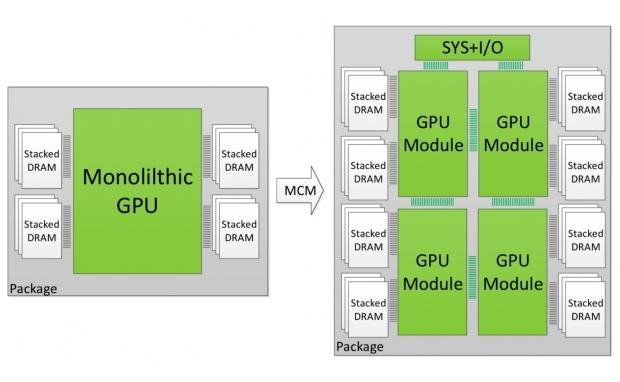 Hopper will reportedly be an MCM design or multi-chip module -- think of the multi-chip GPU design as the chiplet technology that has allowed AMD to leapfrog Intel in the CPU market... But for next-gen GPUs.
A recent patent unearthed by 'kopite7kimi with NVIDIA choosing Hopper to represent the late Grace Hopper, who was a computer scientist who popularized the idea of machine-independent programming languages. Her work led the world into the creation of COBOL, the high-level programming language.
That's all we know for now in regards to Hopper, but an MCM design from NVIDIA has been teased before. Back in July 2017, I reported rumors of NVIDIA working on a new MCM design that would see them shifting to many smaller GPU modules versus the traditional "monolithic" GPU.
I would dare say an MCM design would first hit the HPC market before it will be used in the consumer/gaming GeForce graphics cards. But, I think with fierce competition in the consumer graphics card space next year with Navi 20 from AMD, and the first Intel discrete GPU since the Intel i740 sometime in late-2020, we should expect future consumer graphics cards to shift towards MCM.