Beware PUBG's second blue inner circle, it's a camper deterrent
Bluehole has devised a way to stop people camping in PlayerUnknown's Battlegrounds.

Published Mon, Dec 9 2019 3:09 AM CST
|
Updated Tue, Nov 3 2020 11:46 AM CST
PUBG Corp has been recently testing out a new mechanic that is a deterrent against players camping in the middle of the circle.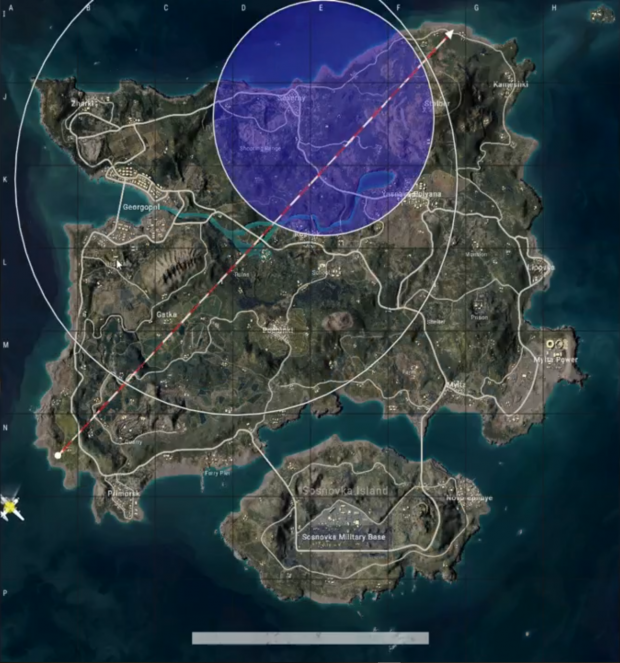 In a new statement on their blog post, PUBG Corp has said they have noticed a large chunk of players landing in the middle of the circle, looting and finding a spot to wait it out until end game. To stop this, PUBG Corp has introduced a new second circle that will force players to keep on the move, encouraging more combat and less safe spaces.
The new map mechanic is a blue circle that appears in the inner area of the first circle. This inner circle will damage players that enter it, here's what PUBG Corp had to say, "Land, loot, and camp in the circle for the rest of the match no more. Circle squatters that felt safe not to engage the enemy will now be forced to keep it moving as a second blue zone is being added to the existing circle. The new 'inner blue zone' will be both a camping deterrent and an indicator of where the next circle will be."
At the moment, this new feature is strictly only in PUBG Labs, it is unclear whether or not the developer will roll it out onto the live main servers.
"Players didn't know where the next circle would be, so whoever was lucky enough to be in the next circle had a higher chance of winning. As the next circle location was unknown, players could often find themselves fighting with the Blue Zone more than their foes and have to hoof it the entire match."
Related Tags