Rick and Morty Season 4 Episode 3 explained: Why Rick hates heists
Rick and Morty Season 4 Episode 3 explained, and why Rick hates heists more than anything.

Published Mon, Nov 25 2019 4:20 AM CST
|
Updated Tue, Nov 3 2020 11:46 AM CST
Now that the third episode of Rick and Morty Season 4 has been released, we can jump into what happened and why. Who better to explain it than the creators themselves?
For this week's episode release Adult Swim has posted a new video on their YouTube Channel titled 'Inside the Episode: One Crew Over The Crewcoo's Morty'. Throughout this video, we learn the reasoning behind why the creators decided to rip on heist movies by doing a heist themed episode, and where that hatred originated from. Before continuing, I will give a disclaimer that the following paragraph will contain spoilers from episode 3, read at your discretion.
Dan Harmon explains in the above video that this entire episode is based around his hatred for heist movies, and we can see that hatred personified in Ricks's actions and attitude. Right at the start of the episode where Rick and Morty are walking into the temple, Rick initiates 'anti-booby-trap suits' and then proceeds to easily pass through almost every trap from the classic Indiana Jones movies. The episode then continues to completely rip off the Oceans movie franchise with Rick playing George Clooney's character as he assembles his 'team'.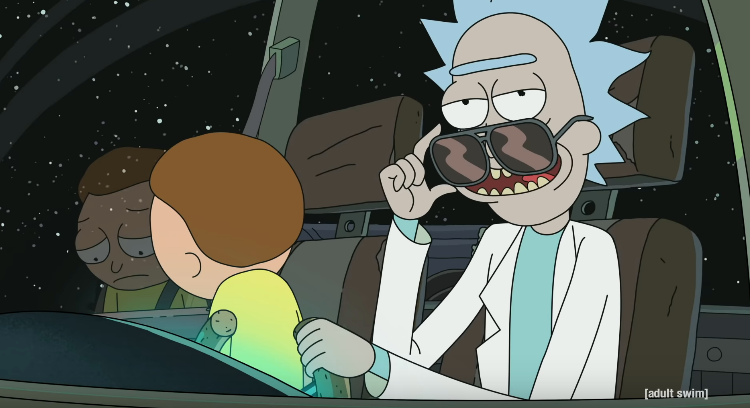 At the end of the episode, we learn that everything that happened throughout the episode was just one massive, elaborate way for Rick to convince Morty that heist movies are dumb. Rick wanted to do this so Morty wouldn't keep writing his heist movie script, and instead to continue going on adventures with him.
This episode must have been pure writers justice for Dan Harmon because he heisted the audience's attention for a whole 20 minutes just to prove to us in an elegant and quite smart way that heist movies do suck.
Related Tags