Report: Mafia IV to be set in 1970s Las Vegas during golden vice era
Rumors say Mafia IV is happening, and takes players to the golden era of mob rule in Las Vegas.

Published Nov 17, 2019 10:02 PM CST
|
Updated Tue, Nov 3 2020 11:46 AM CST
A new report says Hangar 13 is working on the most ambitious Mafia game to date, and it picks off right where Mafia III left off.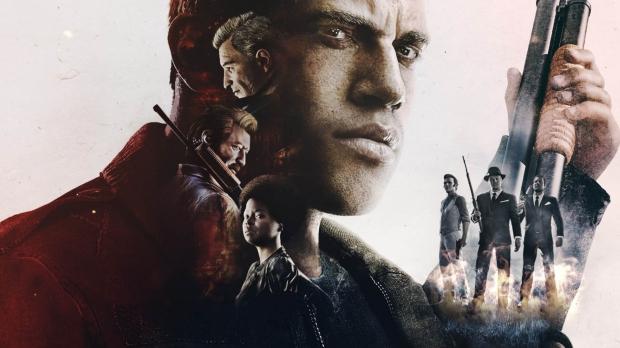 Rumor has it Mafia IV is happening, and it'll take place during the 1970s when the mob ruled the casino-ridden streets of Las Vegas. The entire game centers around your ascension as a gang boss who eventually takes control over Sin City, building an empire of gambling, mayhem, and drug-fueled organized crime along the way. Apparently Hangar 13's fleet of studios is working on the project, and it'll be bigger than Mafia III but filled with more meaningful quests and activities--gone are the annoying repeatable missions from Mafia III.
All of this doesn't come from a reliable source, though. Jason Schreier, one of the most reliable sources in the industry, says the info sounds fake.
The info comes from, you guessed it, a random Redditor who cites two inside developer sources who once worked for Hangar 13.
Even still, there's some credence that Hangar 13 is working on a new Mafia game. 2K Games parent company Take-Two Interactive recently said all of its labels are working on tons of new titles--so many that Take-Two's pipeline is bigger than it's ever been.
"We have the strongest development pipeline in our history, including sequels from our biggest franchises, along with exciting new IP," Take-Two CEO Strauss Zelnick said in a recent earnings call.
Here's what the leaker said about Mafia IV, but be sure to take all of this with a saltshaker.
I won't discuss much, if any, of the narrative, as I barely know anything, nor do I want to. Hate story spoilers myself.

Game will be about you gaining control of Vegas, will be a sprawling story about crime, love and greed.

You'll be able to choose your crew, you can put hits out on people, store owners who refuse to cough up any protection money, etc.

If you have a high heat level, cops will pull you over and give you tickets just for driving past them (targeted harassment etc. for being bad).

Cops pull you over for speeding, running red lights etc.

Game will have a "reputation system" which will influence how NPCs react to you. If you decide to run your crime empire fair and less brutal, people will be more keen to approach you and be nice in the streets, offer you tips about jobs nearby etc, however if you're a nasty piece of shit who constantly kills and murders recklessly, people will avoid you and cross the sidewalk when you approach, this system is similar to the one handled in MAFIA 3 where white women in rich districts would avoid Lincoln, just expanded here and reflective on your gameplay choices.

If you have high enough reputation, cops might think twice about pulling you over out of fear, so you can speed more and commit less larger-crimes such as muggings.

You can smash up and destroy opposing Casinos.

Sex and head in your penthouse suite.

Minigames in the Casinos.

Motorbikes.

New Animation technology to give the game world more life.

Their driving animations are said to be super detailed, realistic and responsive to player input while still looking on point
Related Tags