Nintendo first-party games make up 75% of all Switch game sales
Consumers buy Nintendo hardware to play first-party games.

Published Sat, Nov 16 2019 6:39 PM CST
|
Updated Tue, Nov 3 2020 11:46 AM CST
Nintendo platform holders are mostly buying first-party games like Super Smash Bros. Ultimate, Super Mario Maker 2, and Link's Awakening over third party games.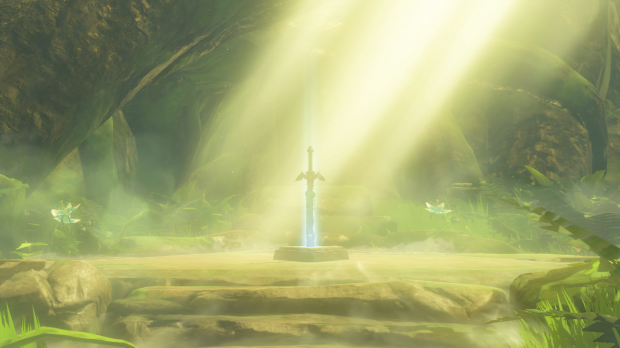 Surprising absolutely no one, consumers buy Nintendo hardware specifically to play Nintendo games. The company's recent 2H'19 financials highlighted the continuing trend, showing that Nintendo's first-party games made up 75% of total software sales during the six-month period. Nintendo managed to sell roughly 58.54 million Switch software units in 2H'19, of which 43.90 million were first-party titles.
Nearly all of Nintendo's major first-party games have made it big on the Switch, especially newer titles. Super Mario Maker 2 has sold 3.39 million units so far, and others like Link's Awakening moved 3.13 million and Fire Emblem: Three Houses moved 2.29 million copies.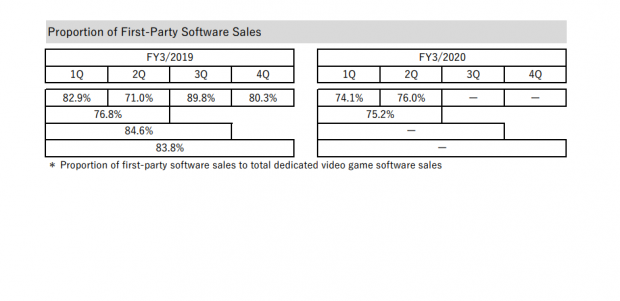 Thanks to strong sales, Nintendo now has 11 million-selling titles throughout this fiscal year:
Mario Kart 8 Deluxe - 19.01 million

Super Smash Bros. Ultimate - 15.71 million

Super Mario Odyssey - 15.38 million

Zelda: Breath of the Wild - 14.54 million

Pokemon Let's Go Pikachu/Eevee - 11.28 million

Splatoon 2 - 9.28 million

Super Mario Party - 7.59 million

Super Mario Bros U Deluxe - 4.59 million

Super Mario Maker 2 - 3.93 million

Link's Awakening - 3.13 million
Third party titles remain an incredibly important part of the Switch that helps prop up the platform and stabilize it with releases in between Nintendo's marquee games. Indies in particular have seen a massive resurgence on the platform, and Nintendo is constantly pursuing new partners for ports and releases on the console.
Nintendo is also making a killing off of digital right now, pulling in over $663 million from digital game sales, add-ons, and Switch Online subscriptions.
Nintendo 2H'19 Earnings At-A-Glance
Net Sales-
443.967 billion yen ($4.11 billion), (roughly $1.6 billion consolidated after COGS subtracted), up 14.15% YoY
Operating Profit-
94.222 billion yen ($873.07 million), up 53.4% YoY
Profit-
62.018 billion yen ($574.66 million), down 4% YoY
Nintendo Switch Platform Revenues - 405.588 billion yen ($3.75 billion), roughly 91% of total net sales
Related Tags