Apple AR headset aims at gamers, videos, virtual meetings in 2022
Apple plans for its first AR headset release in 2022, followed by AR glasses in 2023.

Published Nov 12, 2019 8:31 PM CST
|
Updated Tue, Nov 3 2020 11:46 AM CST
Apple has big plans for the augmented reality market... it's just that those plans won't actually solidify in actual reality until at least 2022 according to a new report from The Information.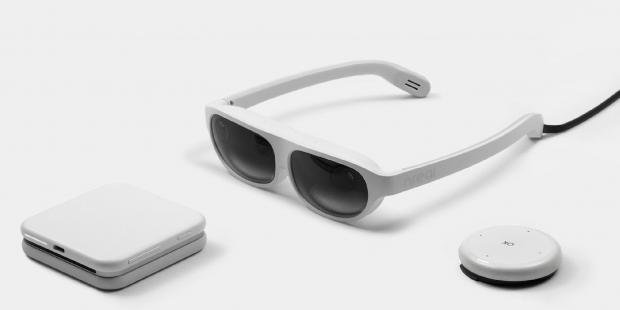 The new report says that Apple plans to release its first AR headset in 2022, which the iPhone giant will then follow-up with a pair of AR glasses the next year in 2023. There are some analysts and other reports that suggest 2020-2021 for the new AR products, but The Information is firm on 2022-2023.
Apple's mysterious AR headset is reportedly codenamed N301, and is meant to be similar to the Oculus Quest but slimmer. Apple's purported N301 headset has both AR and VR abilities, packs external cameras that capture users' surroundings, and a high-res display that shows information and virtual objects overlay the real-world.
Apple will reportedly begin pushing its developers to build software and apps for its AR glasses in 2021, and after the AR headset is in users' hands -- or, well, on their heads -- then Apple will unveil its smaller AR glasses in 2023.
The larger AR headset will be made to wear for shorter periods of time, whereas the smaller Apple AR glasses will be made for longer use. The Information reports that someone who has seen an Apple AR glasses prototype described them as "high-priced sunglasses with thick frames that house the battery and chips".
Bloomberg joined in on the Apple AR shenanigans, adding that Apple has since delayed the production of its AR products from 2020 to a later launch time frame. Bloomberg's Mark Gurman added that Apple's new AR/VR combined headset would "focus on gaming, watching video and virtual meetings".
Apple is reportedly building a new OS for the AR hardware, something that the company is reportedly calling internally "rOS", according to Bloomberg. Apple has reportedly got around 1000 engineers working on the AR and VR initiative right now, with its leadership packed with executives who have worked on Apple's gaming software system, early iPhone hardware, software engineering and manufacturing.
The team is also stacked with ex-NASA engineers, ex-game developers and graphics experts.
Related Tags