Hideo Kojima can't take criticism very well
Kojima makes some odd comments about Death Stranding criticism, implying some don't have the capacity to understand it.

Published Mon, Nov 11 2019 10:43 AM CST
|
Updated Tue, Nov 3 2020 11:46 AM CST
Hideo Kojima makes wide sweeping generalizations why Death Stranding's criticism is more stringent in the West, compromising his fanbase in the process.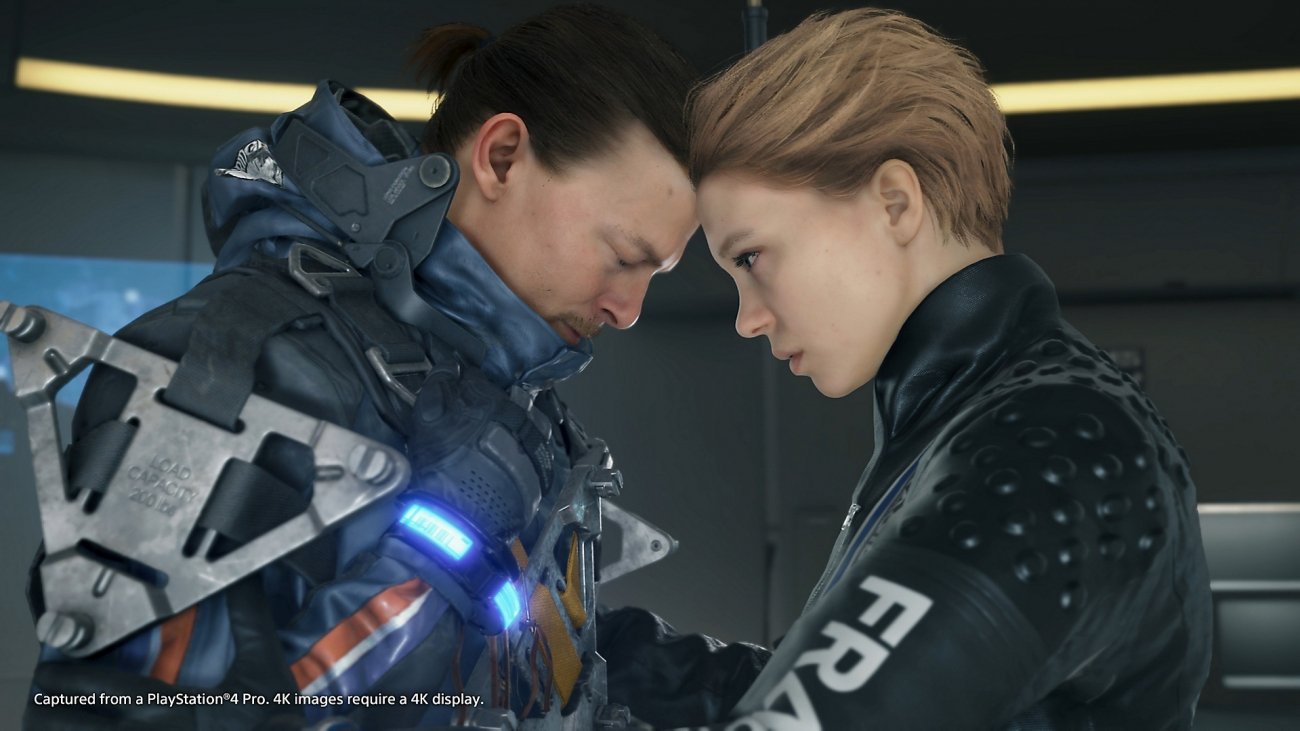 After years of development, Hideo Kojima's new game Death Stranding is finally out. Reviews are quite divisive. With tons of metaphors and themes (and lots tedium) it's either a love it or hate it type of experience. If you hated it, there's a good chance Death Stranding's deeper meanings just flew over your head--at least that's what Kojima seems to imply.
In a recent interview with TGCom24, Hideo Kojima pretty much aggravated his entire Western fanbase by essentially comparing them to brutes who don't (or can't) appreciate good art.
"I must say that the game received rave reviews, especially in Europe and Japan. Here in the United States, however, we have had stronger criticisms. Perhaps it is a difficult game to understand for a certain type of critic and audience," Kojima said, likely through a translator.
"Americans are great fans of first-person shooters and Death Stranding is not."
"I always try to create new things and disputes and discussions are fine, but it must be said that the Italians or the French have a different artistic sensibility that allows them to appreciate this kind of very original products, they are not in video games but also in the cinema."
Read Also: Death Stranding coming to Steam, isn't Epic Store exclusive
Kojima's whole "Perhaps it is a difficult game to understand for a certain type of critic and audience" spiel is basically equivalent to the infamous Rick and Morty copypasta: "To be fair, you have to have a very high IQ to understand Rick and Morty."
It's a bad look for Kojima, his studio, and the game in general.
From what I've seen, Death Stranding's criticisms are entirely valid. But then again so are its praises. The story seems to be unique, interesting, and generally good, but to get to it you have to wade through lots of meticulous content. It's also a very social type of game that has players constantly sharing interesting stuff they do or find. It's doing its job and bringing people together in big ways.
But playing it isn't always so fun. It's filled with tons of fetch quests, tedious inventory management, lots of systemic features for small things like walking, climbing, and traversing the world.
Death Stranding is obviously not for everyone. Kojima has to be okay with that, as does every game developer who makes any game ever. Just because someone doesn't like Death Stranding doesn't mean they're a gruff bro-dude Call of Duty addict who can't appreciate good art.
Kojima Productions currently plans to branch off into smaller, shorter films, so let's hope the dev drops this kind of thinking when his movies get criticized too.
Related Tags