Fans honor dead gaming YouTuber 'Etika' with touching 40-foot mural
'Etika' has been beautifully honored with a 40-foot mural in New York City.

Published Mon, Nov 11 2019 7:09 AM CST
|
Updated Tue, Nov 3 2020 11:46 AM CST
If you remember back in late June, news sparked off about a popular gaming YouTuber Desmond "Etika" Amofah being found dead in Manhattan's river. Fans have now honored 'Etika' with a beautiful mural.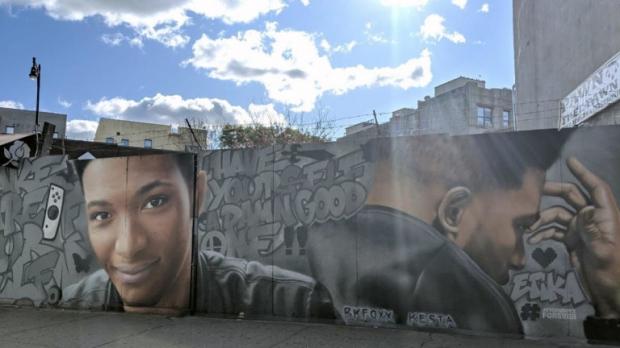 Fellow YouTuber, Double-A, and web designer Abe Hunter decided to team up to not let Amofah's words that shook fans across the world come true, "I know this world's gonna forget me." It was their mission not to let this happen, and with so many dedicated fans to Amofah, both Double-A and Hunter managed to raise $11,000 for the National Alliance for Mental Illness.
They didn't stop there, though. Double-A and Hunter went on to organise a mural to be painted by local mural artist "BKFoxx", and local graffiti artist "kestaadm". The mural is no small celebration either; it's 40-foot long and is located at 1280 Myrtle Ave. in Bushwick, Brooklyn. From the image, we can see that it includes two pictures of Amofah and his famous catch-phrase, "Take care of yourself. Have yourself a damn good one!"
Related Tags