Fry's Electronics denies closure, but evidence suggests otherwise
An update on the situation at Fry's Electronics.
Published Sun, Nov 10 2019 5:51 PM CST
|
Updated Tue, Nov 3 2020 11:46 AM CST
Since we first broke the story about the possible upcoming fate of Silicon Valley-based retail chain Fry's Electronics, not much has changed within the stores. Shelves are still empty with what limited product they have in stock being spread out across as many isles as possible.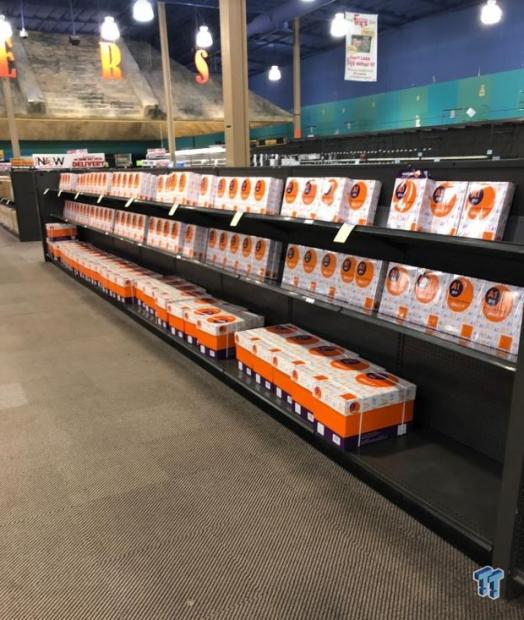 After our story, numerous other news outlets including CBS, San Jose Mercury News, and PC Gamer have begun to speculate, as well as obtain denials from Fry's Electronics spokesperson Manuel Valerio that the company has no immediate plans to go out of business. Even though it is closing its Palo Alto store, the company insists it has no plans to close its other 33 stores in nine states.
One store manager commented to us that they are clearing out the existing product to make room for new vendors. We specifically asked what vendor was replacing copies of Microsoft Windows, which at that point, the manager refused to make any additional comments. On recent store visits to Bay Area and Southern California stores, not only have we seen little to no new products arriving, but employees have told us that what new products we are seeing are mostly inter-store transfers.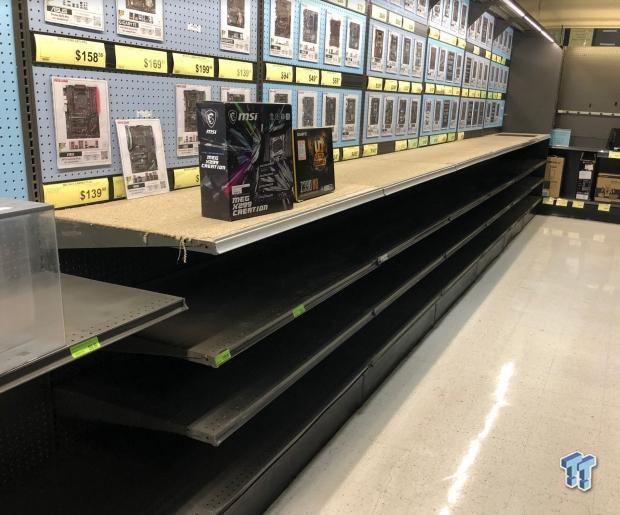 Recently their weekly newspaper ads are featuring clearance sales on outdated technology, including previous generation processors, as well as older memory tech (DDR/DDR2) at fire-sale prices of up to 85% off the original prices.
The weekly ads seem to be leaning heavily on outdated, open box, and refurbished products. As seen in the two screenshots below, not all of the laptops in the ad are correctly being advertised as refurbished.
Fry's commented to one news outlet that they were in the process of converting most of its suppliers to consignment. We have recently found out that in addition to distributors and manufactures refusing to ship new products due to non-payment of invoices, that vendors who had their products in the store on consignment have begun to pick up their inventory from some stores.
With the upcoming holiday shopping season, stores are starting to stock up on merchandise as well as begin their sales while the shelves at Fry's Electronics remaining empty. Some users on internet forums have recently commented that the upcoming Fry's Electronics Black Friday advertisement will be their last and will be the beginning of a liquidation process.
Related Tags