Since 1985, Fry's Electronics, a brick and mortar Silicon Valley headquartered electronics chain, was the go-to place for DIY system builders. The stores founded by John Fry were modeled like grocery retailing, but to sell computer and electronics supplies. Fry's Electronics, like most brick and mortar stores these days is having a tough time due to fierce online retailer competition. It seems that they may be closer than ever to facing the fate of other brick and mortar retail chains, like Toys"R"Us, K-Mart, and Sears.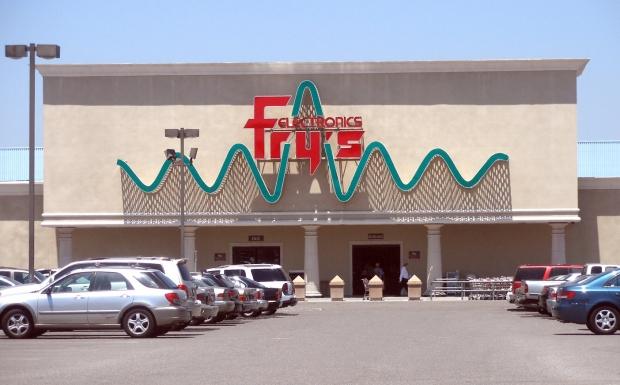 Over the last two years, we have observed significant gaps in their product stock, and over the last six to twelve months entire product lines missing for extended periods of time. Examples include the OEM versions Microsoft Windows 10, internal hard drives, or motherboards which most stores have not had in stock consistently for the last six months. One thing we have heard across multiple stores from employees is that sales have been struggling. Our own visits to the stores have shown entire isles which used to be well stocked, completely devoid of any products.
Over the last few days, two videos have surfaced which you can watch here and here. These videos show a similar situation of product stock in the Arizona based locations.
The latest we have been hearing from store employees that multiple locations seem to be slated to close within the next year. Locations that we have heard from store employees that are slated to be closing include Fremont (CA), Palo Alto (CA), and Concord (CA) all based in the San Francisco Bay Area. If the lack of stock and current downsizing of stores which can be seen through photos were provided to us from store employees closures of locations does not seem that far off.