New study triples flooding estimations, 300+ million people at risk
A new study has suggested that rising sea levels could threaten millions of people worldwide.

Published Thu, Oct 31 2019 4:08 AM CDT
|
Updated Tue, Nov 3 2020 11:46 AM CST
A new study that has been published suggests that the number of people threatened by climate change-related rising sea levels was incorrect, and that the number was much higher than previously thought.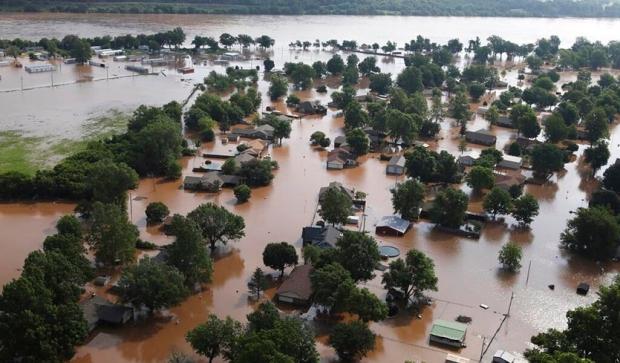 The study which has been published by Climate Central in Nature Communications has suggested that a massive 300 million people who are located in low-lying lands are extremely vulnerable to ocean flooding by 2050. The study also says that a further 200 million people are likely to fall permanently below sea level by the end of 2100.
Climate Central says that sea level rising expectations are actually three times higher than previously thought due to topographical data of lands being measured incorrectly. Climate Central wrote in the report that NASA's Shuttle Radar Topography Mission (SRTM), "generally overestimate elevation, particularly in densely forested and built-up areas. In low-lying parts of coastal Australia, for instance, SRTM data overestimate elevation by an average of 8.2 feet (2.5 meters)."
Climate Central went on to say that on a global scale the overestimate is about six feet, roughly two meters. "Globally, the average overestimate appears to be roughly six feet (two meters). These values match or exceed most of the highest sea level rise projections for the entire century."
Related Tags