NASA's Curiosity Rover did rare science work, then snapped a selfie
NASA's Curiosity Rover has snapped an awesome selfie after some rare science work.

Published Wed, Oct 30 2019 2:10 AM CDT
|
Updated Tue, Nov 3 2020 11:46 AM CST
There is nothing quite like a good selfie after a hard days work, or at least that's what NASA's Curiosity Rover thinks.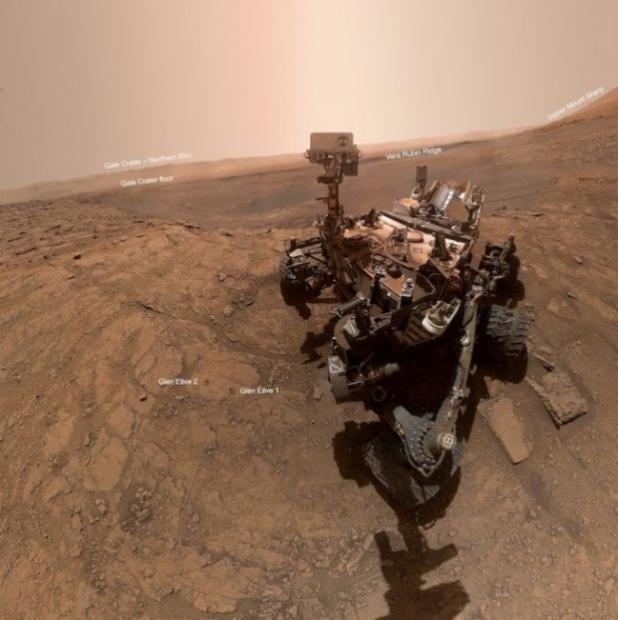 On September 24th, NASA's Curiosity Rover which is currently station on Mars performed some rare science work called "wet chemistry". This is the second time the rover has performed this experiement since it landed on the Red Planet seven years ago. The experiment consists of the rover dropping a drilled sample into a special solvent which could allow for scientists to identify carbon-containing molecules.
The reason the rover has decided to conduct the experiment now is because the its currently exploring an area that is rich in clay materials, and clay materials are great at preserving many chemical compounds. According to Paul Mahaffy, of NASA's Goddard Space Flight Center in Greenbelt, Maryland, "We've been eager to find an area that would be compelling enough to do wet chemistry, now that we're in the clay-bearing unit, we've finally got it."
Curiosity also snapped a new selfie in this location and while a normal selfie might normally just be one image, Curiosity's consisted of 57 stitched-together images. The camera is called the Mars Hand Lens Imager which is mounted on the end of Curiosity's 7-foot-long robotic arm.
Related Tags