Google's quantum computer solves 10,000 year task in just 3 minutes
Trump administration, Department of Energy, NASA, and Google achieve quantum supremacy.

Published Wed, Oct 23 2019 11:40 PM CDT
|
Updated Tue, Nov 3 2020 11:46 AM CST
Google has reached a monumental achivement for the future of quantum processors and quantum computing, with their experimental quantum processor completing a 10,000-year task in just 3 minutes, 20 seconds.
In a blog post on Google's website, Google CEO Sundar Pichai explained that Nature published its 150th anniversary issue with the big news that Google's team of researchers have achieved a "big breakthrough in quantum computing known as quantum supremacy".
Google flexed its new quantum processing muscles to stretch and achieve that quantum supremacy, with Pichai explaining: "As we scale up the computational possibilities, we unlock new computations. To demonstrate supremacy, our quantum machine successfully performed a test computation in just 200 seconds that would have taken the best known algorithms in the most powerful supercomputers thousands of years to accomplish".
Google's quantum computer: 200 seconds

Best algorithms + fastest supercomputer: thousands of years

Winner? Google.
In the post, Pichai explains: "We are able to achieve these enormous speeds only because of the quality of control we have over the qubits. Quantum computers are prone to errors, yet our experiment showed the ability to perform a computation with few enough errors at a large enough scale to outperform a classical computer".
You won't have a quantum computer running Crysis or Control any time soon, but if you want to nerd out a bit more over it then check out Pichai's blog post, and the Nature research.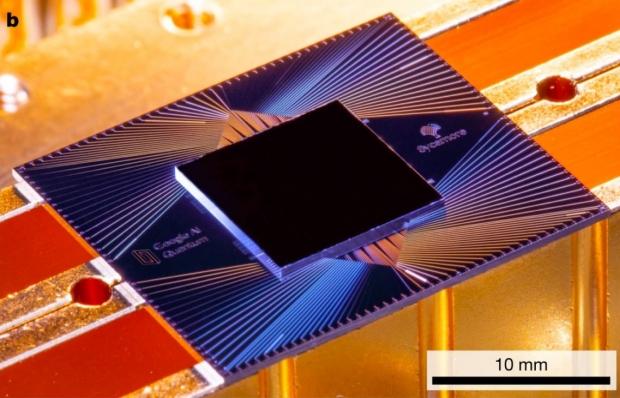 Related Tags