Deep learning AI beats expert scholars at deciphering ancient texts
Scholars created an artificial intelligence that beat them at filling in the gaps of 2949 pieces of ancient text.
Published
1 minute & 7 seconds read time
Researchers at the University of Oxford built and trained a neural network to be able to fill in the letter gaps of ancient texts, and now the AI is better than expert scholars.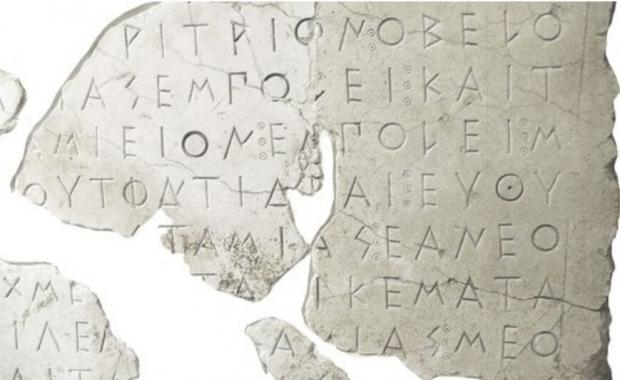 The researchers tested the AI on ancient Greek inscriptions that were on objects such as stones, ceramics and metal. The texts are dated back to 1500 and 2600 years ago, and according to a report out of New Scientist, the AI creamed the humans in a head-to-head speed test at deciphering the artifacts. "In a head-to-head test, where the AI attempted to fill the gaps in 2949 damaged inscriptions, human experts made 30 percent more mistakes than the AI. Whereas the experts took 2 hours to get through 50 inscriptions, Pythia gave its guesses for the entire cohort in seconds."
New Scientist says that the AI which has been titled as Pythia was able to recognize and remember patterns in 35,000 different relics that amassed over 3 million words. It was also able to pick up patterns and include context such as the shape and layout within its descriptions. Pythia gives scholars predictions for missing letters or words within the text and rather than returning to the scholars with a single prediction Pythia gives multiple predictions and its level of confidence for each one.
In summary, Pythia isn't designed to replace scholars but instead assist them in the process of deciphering ancient texts. Pythia gives the scholars multiple predictions and from there the scholar assesses which is the best one to choose from.
Related Tags