Mosquito repellents are an amazing 'invisibility cloaks' for humans
Scientists have found that mosquito repellent acts as an 'invisibility cloak' for humans.

Published Fri, Oct 18 2019 5:07 AM CDT
|
Updated Tue, Nov 3 2020 11:46 AM CST
Researchers out of the Johns Hopkins University have performed numerous experiments on mosquito's regarding their sense of smell and how repellents affect the insects.
According to the above video, Chris Potter, Associate Professor of Neuroscience at the Johns Hopkins University School of Medicine discusses that him and his fellow scientists have been studying a specific type of mosquito called Anopheles. The scientists took Anopheles and genetically engineered them to produce a color on their nose when the neurons detect a sense of smell.
Once the scientists successfully genetically engineered the mosquito's they gathered to most common insect repellents and puffed the oder onto their noses. To the scientists surprises, the repellents didn't raise any color in the mosquito's noses, meaning that the insect repellents actually hide the natural 'human scent' that mosquito's would usually detect. This means that insect repellents act as an 'invisibility cloak' for humans.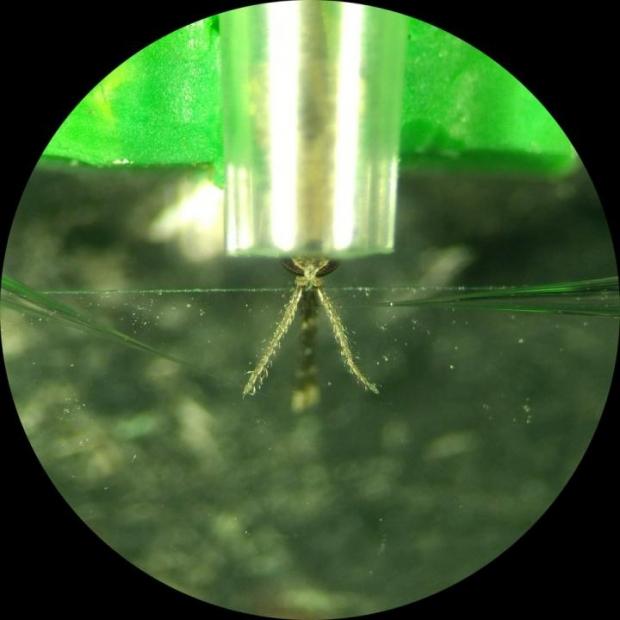 Related Tags