Here's a list of all cross-platform games, now that the PS4 joins in
Cross-play between consoles and PCs continues to improve, with Sony joining the fray.

Published Oct 17, 2019 8:08 PM CDT
|
Updated Tue, Nov 3 2020 11:46 AM CST
Sony has recently joined the fun world of cross-play between consoles and PC, with the worlds of Sony, Microsoft, Nintendo and the PC all merging in some, but not all ways.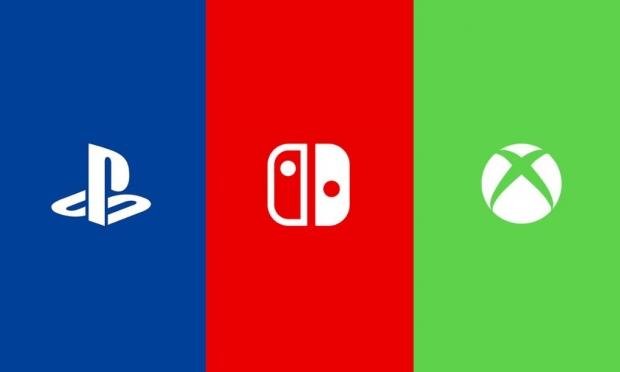 One of the largest games to support cross-play is coming very soon with Activision's big release in Call of Duty: Modern Warfare, but there are a bunch of games that support cross-play between the Xbox, PlayStation 4, Nintendo Switch, and of course... the PC. It's not all fun and games (heh) but there are full cross-platform supporting games that I will list, and partial cross-platform support in games.
The folks over at DigitalTrends made a great list of all games supporting cross-platform, and split them into platforms. It's a big list, and it'll continue to grow. But for now... this is what you can expect -- with a note that some of them aren't out yet, with Call of Duty: Modern Warfare launching on October 25.
Full cross-platform support
Fortnite: PS4, Xbox One, Switch, PC, mobile

Dauntless: PS4, Xbox One, PC

Rocket League: Xbox One, Switch, PC, PS4

SMITE: Xbox One, Switch, PC, PS4

Paladins: Champions of the Realm: Xbox One, Switch, PC, PS4

Realm Royale: Xbox One, Switch, PC, PS4 (October)

Call of Duty: Modern Warfare: Xbox One, PS4, PC (October 25)
Partial cross-platform support
Minecraft: Xbox One, Switch, PC, mobile

DC Universe Online: PS4, PC

Aragami: Xbox One, PC, Switch / PS4, PC

Ark: Survival Evolved: Xbox One, PC

Astroneer: Xbox One, PC

Blobcat: Switch, PC

Brawlhalla: Switch, Xbox One

Chess Ultra: Xbox One, Switch, PC / PC, PS4

Deep Rock Galactic: Xbox One, PC

Dick Wilde 2: PS4, PC

Disc Jam: Switch, PC / PC, PS4

Eve: Valkyrie: PS4, PC

Final Fantasy XIV: A Realm Reborn: PS4, PC, Mac

Full Metal Furies: Xbox One, PC

Games of Glory: PS4, PC

Guns of Icarus Online: PS4, PC, Mac

Happy Wars: Xbox One, PC

Hearthstone: PC, Mac, iOS, Android

Hero Siege: PC, Mac, mobile, Switch / PC, Mac, mobile, PS4

Hex: PS4, PC

Hover: Xbox One, Switch, PC / PC, PS4

Kabounce: PS4, PC

Mantis Burn Racing: PS4, PC / Switch, Xbox One, PC

Mushroom Wars 2: Switch, PC, Mac, mobile

NBA 2K Playgrounds 2: Xbox One, Switch, PC

Next Up Hero: Xbox One, Switch, Mac, PC

Overload: Xbox One, PC / PS4, PC

Phantasy Star Online 2: PS4, PC

Pinball FX 3: PS4, PC / Switch, Xbox One, PC

PlayerUnknown's Battlegrounds: PS4, Xbox One

Pox Nora: PS4, PC, Mac

Pure Chess: PC, 3DS

Rec Room: PS4, PC

Riptide GP Renegade: Switch, PC / Xbox One, PC

Roblox: Xbox One, PC, Mac, mobile

Siegecraft Commander: PS4, PC / Switch, Xbox One, PC

Sniper Elite V2 Remastered: Xbox One, PC

Spacelords: PS4, PC / Xbox One, PC

Sports Bar VR: PS4, PC

Star Trek: Bridge Crew: PS4, PC

Street Fighter V: PS4, PC

Square Heroes: PS4, PC

Super Dungeon Bros: PS4, PC, Mac / Xbox One, PC

Super Mega Baseball 2: PS4, PC / Xbox One, PC

Trailblazers: PS4, PC, Mac / Xbox One, Switch, PC

Treasure Stack: Xbox One, Switch, PC

Tooth and Tail: PS4, PC, Mac

Ultimate Chicken Horse: PS4, PC, Mac / Switch, PC, Mac

War Thunder: PS4, PC, Mac / Xbox One, PC, Mac

Wargroove: Switch, Xbox One, PC

Weapons of Mythology: New Age: PS4, PC

Werewolves Within: PS4, PC
Then there's also Microsoft's nifty Xbox Play Anywhere, where a bunch of first-party games can be purchased a single time and played on either (or both) the Xbox One and PC. These games include:
Crackdown 3

Fable Fortune

Forza Horizon 3

Forza Horizon 4

Forza Motorsport 7

Gears of War 4

Gears 5

Gwent: The Witcher Card Game

Halo Wars 2

Killer Instinct

Sea of Thieves

State of Decay 2

Zoo Tycoon: Ultimate Animal Collection
Related Tags