OpenAI shows one-handed robot solve a Rubik's cube
The robot solves the Rubik's cube in just under 4 minutes flat.
Published
|
Updated Tue, Nov 3 2020 11:46 AM CST
1 minute & 19 seconds read time
We all know our days are numbered, with our AI and robotic overlords planning to overthrow humanity at some point in the future... and it all seems like it'll begin with a Rubik's Cube.
AI research organization OpenAI have been hard at work building a general purpose, self-learning robot with its robotics division Dactyl unveiling its humanoid robotic hand in 2018 -- which is now being used to solve a Rubik's cube in less than 4 minutes flat. OpenAI is working on a number of different robotic parts with its in-house AI software, with this robotic arm just one of those.
Dactyl stumbles, but eventually solves the Rubik's cube -- with the team having a goal of seeing their AI-powered robotic appendages working on real-world tasks. Their robots packed with AI can learn real-world things, and won't need to be specifically programmed. This means that Dactyl is a self-learning robotic hand that looks at new tasks just like you and I would.
Dactyl is trained using software that mimics the way humans have learned over the millions of years of our evolution, with OpenAI's goals to one day wanting to see robots assisting humans in everyday tasks, without hurting us -- something Will Smith had to discover and warn people about in I, Robot.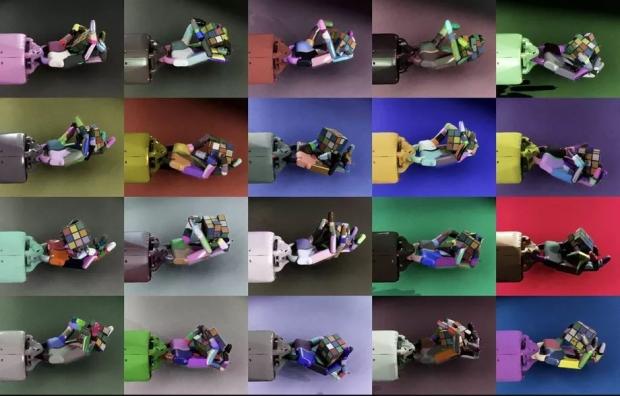 OpenAI explains: "Plenty of robots can solve Rubik's cubes very fast. The important difference between what they did there and what we're doing here is that those robots are very purpose-built. Obviously there's no way you can use the same robot or same approach to perform another task. The robotics team at OpenAI have very different ambitions. We're trying to build a general purpose robot. Similar to how humans and how our human hands can do a lot of things, not just a specific task, we're trying to build something that is much more general in its scope".
Related Tags