League of Legends console, mobile version announced, isn't a port
League of Legends is coming to consoles and mobile as a separate game.

Published Wed, Oct 16 2019 9:22 AM CDT
|
Updated Tue, Nov 3 2020 11:46 AM CST
The reports were right: League of Legends is making the jump to mobile as well as consoles in 2020.
Today Riot Games announced League of Legends: Wild Rift, a separate version of their massively popular MOBA that's designed specifically for Android, iOS, and consoles.
Wild Rift is free-to-play, and mirrors the PC version with 5v5 competitive play with twin-stick controls, all set in a new Rift map. The game will be streamlined and more accessible for players with shorter 15-20 minute matches and more intuitive controls, but Riot says it's "not a port of the PC game." Wild Rift was built from scratch and optimized for consoles and on-the-go smartphones and tablets.
Riot says it'll feature over 40 familiar champions as well as "dozens more over time," and five champions were shown off during the reveal:
Annie

Fizz

Nami

Nasus

Twisted Fate
"So basically, we rebuilt the game from scratch (like... the whole thing). Refreshed models, animations, game systems and more-but keeping true to the core League of Legends gameplay you already know. We didn't want to just port League on PC 1:1-we want to make sure Wild Rift feels like it was designed for new platforms, and use that opportunity to make a bunch of improvements to the game. While you won't get your unlocks from League PC, you'll get some cool rewards for the time you've spent in the PC version. More to come on that in 2020!"
Riot plans to hold alpha and beta tests for Wild Rift throughout 2019, but the game isn't set to release in 2020.
Wild Rift won't support cross-play with the PC version of League of Legends, but PS4/Switch/Xbox One cross-play is possible though.
Check below for more info:
WELCOME TO WILD RIFT

Skillful outplays. Brilliant maneuvers. The occasional throw. League of Legends is coming to mobile and console!

REAL-LIFE ROAMING

Keep your winstreak alive wherever you go. Jump into a match with your Wild Rift party in seconds, even when you're away from your PC.

THE RIFT, REBUILT

Team up to take down the enemy Nexus on a new 5v5 map designed for new platforms, with faster games and revamped controls.

FAMILIAR FACES

Blast the bad guys with Lux's laser or outplay the opposition with a pixel-perfect windwall. Champions play authentically to League, with slight changes for more thumb-friendly casting. League of Legends: Wild Rift will launch with around 40 champions. More will follow over time.

ALWAYS FREE-TO-PLAY, NEVER PAY-TO-WIN

Free to download, and all champs can be earned for free. Pay to support the game and to look cool on the Rift.

RANKED AWAITS - TEST YOUR SKILLS

Master the new Rift in ranked and climb to the top of the ladder with your friends to earn unique loot.

BONUSES FOR LEAGUE PC PLAYERS

Sign up with your existing Riot account to get rewards for the time you've spent in League PC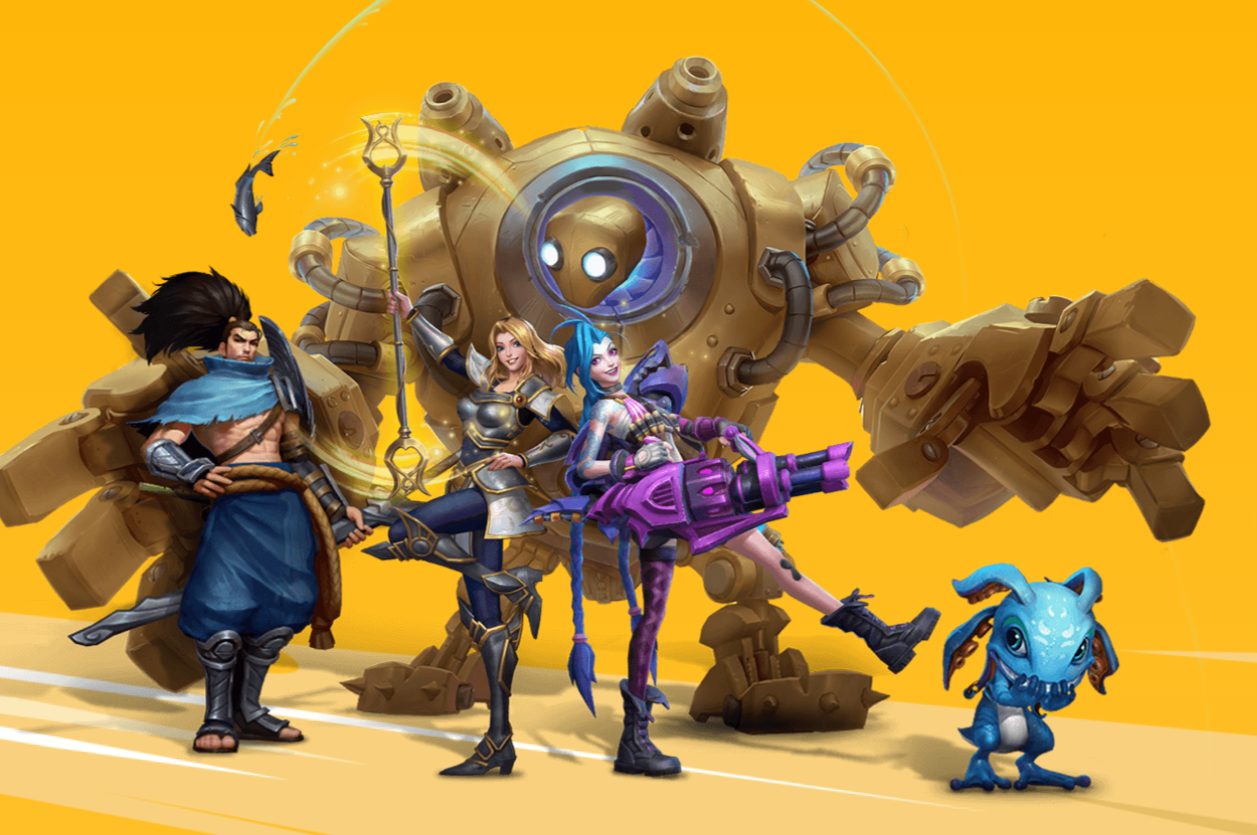 Related Tags