NASA are moving along quite nicely with their Mars 2020 rover mission as the space exploration company has announced a new milestone achievement.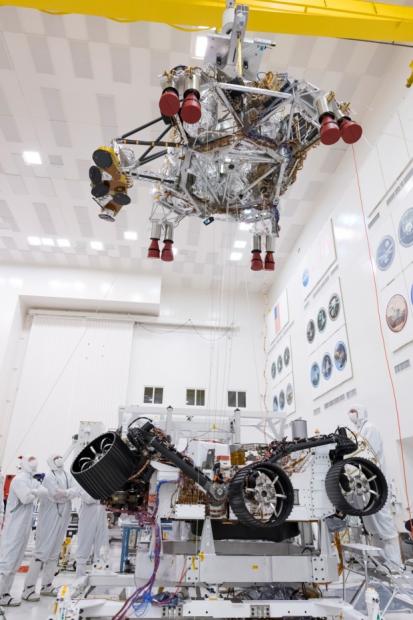 NASA has recently completed testing the Mars 2020 spacecraft separation test at the Jet Propulsion Laboratory in Pasadena, California. In the above image, we see can see engineers and technicians working on the assembly of the rover and according to Ryan van Schilifgaarde, a support engineer for Mars 2020 assembly at JPL, "Firing the pyrotechnic devices that held the rover and descent stage together and then doing the post-test inspection of the two vehicles was an all-day affair".
He continued and said "With this test behind us, the rover and descent stage go their separate ways for a while. Next time they are attached will be at the Cape next spring during final assembly." Since this test has been a success, the descent stage and the rover will be moved off to Cape Canaveral, Florida, this winter. Before both parts are shipped, engineers and technicians will also test the batteries for the rover, while also evaluating the computer and mechanical systems in simulated Mars-like conditions.