GIGABYTE has officially launched its new AORUS Gen4 AIC, a new quad-SSD PCIe 4.0 adapter that can take up to 4 x NVMe SSDs and offer up to a huge 15GB/sec of throughput.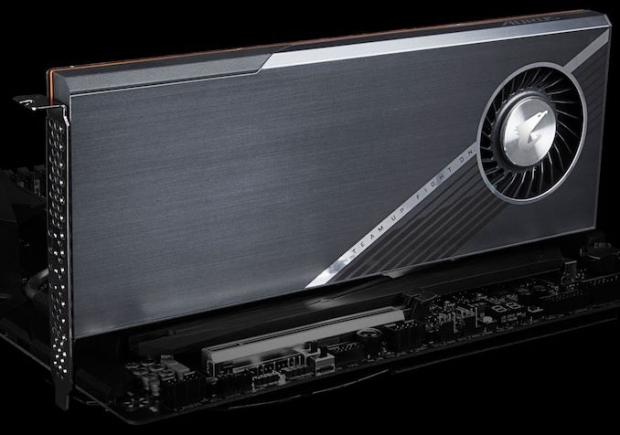 The new AORUS Gen4 AIC SSD 8TB uses a full PCIe 4.0 x16 slot and has 4 x 2TB M.2-2280 SSDs that are powered by the Phison PS5016-E16 controller. GIGABYTE is using a heat sink and active fan to keep the AORUS Gen4 AIC operating cool, too.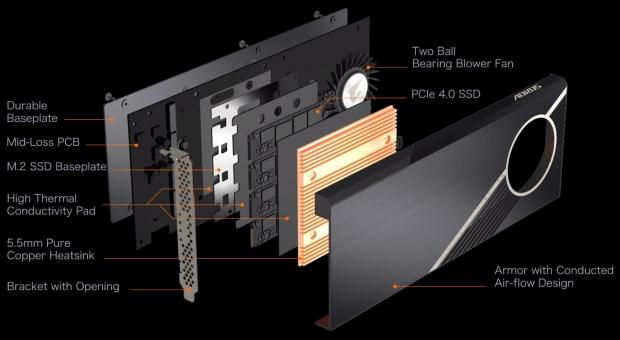 As you can see, it feature a huge 5.5mm pure copper heat sink, two ball bearing blower fan, a baseplate, and even 8 thermal sensors that keep everything monitored. AORUS Storage Manager software will let you keep tabs on your AORUS Gen4 AIC and you'll be able to tweak the cooling to your liking with 3 modes: Silent, Balance, or Performance.

If you've got the AORUS Gen4 AIC configured in RAID 0 mode then you'll enjoy up to 15GB/sec of sequential read/writes and up to 430/440K read/write IOPS -- plenty fast if you can saturate it with your workload.