Microsoft further obfuscates Xbox gaming earnings figures
Microsoft will now lump Xbox earnings together in one metric, further obfuscating exact details.

Published Thu, Sep 19 2019 4:27 PM CDT
|
Updated Tue, Nov 3 2020 11:47 AM CST
Microsoft will now include services in with Xbox earnings, making it harder to discern specific revenue sources.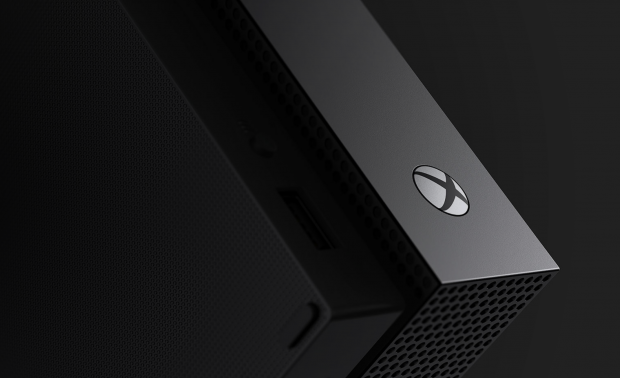 Microsoft is a service-first company. With a ton of subscriptions, monetization hooks, and engagement services, Xbox is now a service-first business and game sales are essentially ancillary to these recurring revenues sources. Every quarter we tackle Microsoft's Xbox earnings metrics, and soon it'll get more difficult to chart growth or loss. Right now Microsoft only reports two gaming metrics in its investor report slides: Xbox LIVE monthly active users and Xbox Gaming revenue. Soon even this will change.
Microsoft is notorious for withholding key data from consumers, investors, and analysts. For example, it stopped reporting total Xbox hardware sales a while back. Now it's going to lump in its billion-dollar services and subscriptions like Xbox LIVE, Xbox Game Pass, and soon Project xCloud with game and hardware sales. This also includes microtransactions. The new label is Xbox Content & Services Revenue Growth and will replace the current recorded revenue metrics.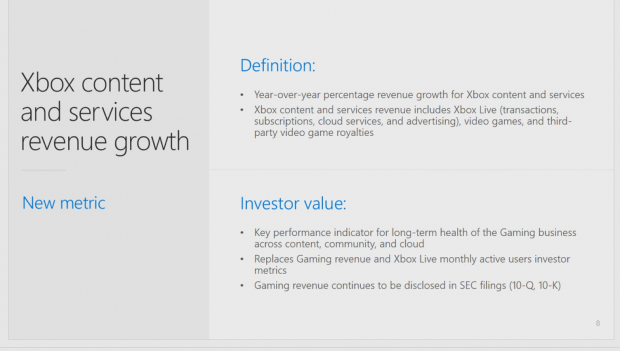 Overall Xbox gaming isn't tremendously important to Microsoft.
The segment routinely makes less than 10% of Microsoft's total quarterly earnings, and Xbox One consoles sales have been pummeled by Sony's PlayStation 4. Instead of competing directly, Microsoft has focused inward to unify PC and console gaming together and transform Xbox as a cross-platform service rather than a console.
Xbox is a means to rake in consistent cash with services, game sales, microtransactions, and pretty much every means of interactive moneymaking. It's more of an extension of Microsoft's core business.
Ultimately what this means is that Microsoft won't change course from microtransactions, engagement, and online services. It's firmly embedded into this game plan, and every single major first-party Microsoft game going forward should have monetization and long-term engagement hooks.
Related Tags