Call of Duty: Modern Warfare 64-player Ground War mode added to beta
The open beta for Call of Duty: Modern Warfare will soon feature a 64-player bonus game mode.

Published Sep 17, 2019 5:06 AM CDT
|
Updated Tue, Nov 3 2020 11:47 AM CST
The first part of the Call of Duty: Modern Warfare exclusively came to the PS4, but now that is over PC and Xbox One gamers can join in on the action. How about 32v32?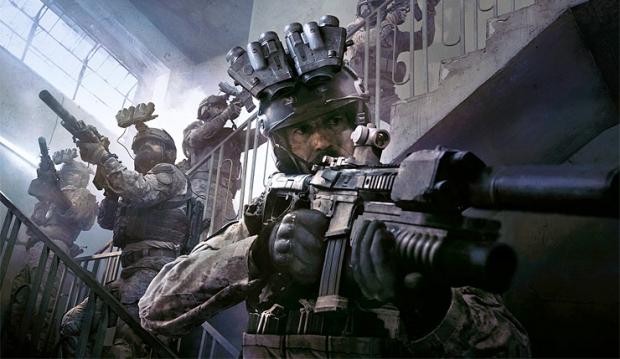 Infinity Ward has updated open beta players with a brand new message that says that players can expect a new game mode to be introduced to live beta testers starting on Saturday, September 21. The new game mode will be 32v32 game mode called Ground War and players will be jumping into some raw wide-spread action on a new map called Karst River Quarry.
The Infinity War message reads as follows: "Thank you for playing the Call of Duty: Modern Warfare Beta! We hope you're enjoying everything we've shown you so far, but we aren't done yet! On Saturday, September 21, during weekend two of the Beta, we'll be taking your multiplayer experience to the next level. Taking place on a new map, Karst River Quarry, you'll get your hands-on 32v32 warfare in a new mode, Ground War."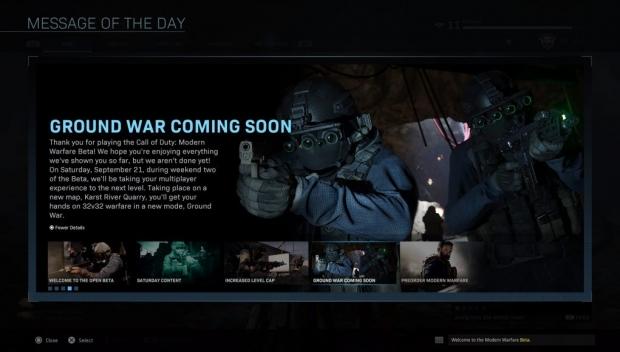 Since we haven't seen any game play from the new map or game mode, we can assume that this 32v32 game mode will be much like a scaled down Battlefield Conquest-like experience, except with the fast-paced feel of a Call of Duty game. The Ground War mode will feature vehicles as well as Killstreaks to earn through players' domination. Call of Duty: Modern Warfare releases onto PC, Xbox One and PS4 on October 25th.
Related Tags