Borderlands 3 PC save fix: how to reclaim your lost progress
Lost your Borderlands 3 data on PC? Here's a way to get it back.

Published Mon, Sep 16 2019 1:09 PM CDT
|
Updated Tue, Nov 3 2020 11:47 AM CST
The Epic Games Store's cloud save functionality is corrupting or even wiping data out entirely on PC, but luckily gamers have found a fix.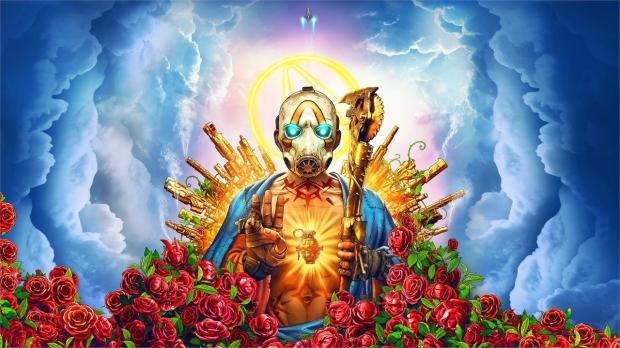 PC players are reporting losing hours of progress in Borderlands 3 thanks to corrupted save data that can't be loaded. Other times the data is outright replaced. The issue stems from the Epic Games Store loading up either your cloud saves or your locally saved data. If the game crashes, it'll ask you to choose how it loads saves, either from cloud or local storage. Make sure you pick the one that you last used to save your data.
But if you're already stuck with missing progress there's still hope. To get your character data back you'll need to do a few things. But before you do anything, be sure to make copies of your files. All credit goes to Reddit user Tribunallackey for figuring this out, as well as the other Redditors.
Navigate to Documents/My Games/Borderlands 3/Saved/Saved Games

If you have a 1sav~gibberish.tmp file, rename it to 1.sav and replace the existing 1.sav file in the folder
If you don't have a 1.sav file, then:
Copy the 1.sav~gibberish.tmp file

Rename original 1.save~gibbberish.tmp file to 1.sav

Paste the copied 1.sav~gibberish.tmp file back into the folder
Right now there's no known fix for those who don't have a .tmp file in their saves folder.
Hopefully this unofficial fix will work for you and restore your older saved progress. Be sure to manually backup your saves onto a USB stick for the time being, and stay consistent with how your saving your data. If you're primarily doing local, then always boot Borderlands 3 with local saves. I'd steer clear of doing cloud syncs too often because that could lead to corruptions, especially if the game crashes as you're syncing.
Gearbox and 2K Games have yet to address the save glitch or roll out a patch that fixes this issue, but expect to see some news quite soon. There's nothing worse than losing your data in an intensely grind-driven loot game and the devs need to patch this up as soon as possible.
Related Tags