Borderlands 3 can't hit consistent 1080p 60FPS on PS4 Pro, Xbox One X
Borderlands 3 has a few performance hitches on consoles.

Published Mon, Sep 16 2019 2:15 PM CDT
|
Updated Tue, Nov 3 2020 11:47 AM CST
Borderlands 3 won't hit a fluid and consistent locked 60FPS on PS4 Pro and Xbox One X even when put in the 1080p resolution Performance Mode.
A new breakdown from Digital Foundry shows Borderlands 3 won't always hit a smooth 60FPS on today's higher-end consoles, even on the Xbox One X. Borderlands 3 includes two flexible modes on PS4 Pro and Xbox One X: a Performance Mode, which targets 60FPS and at a locked 1920x1080, and Resolution Mode, which amps the resolution to 3200x1800 and caps perf at 30FPS. Apparently there's no dynamic resolution scaling and each mode is hard-locked at their respective resolutions.
Borderlands 3 won't ever deliver 60FPS in the Resolution Mode, but gamers don't always get a steady frame rate in Performance Mode either. Most combat sequences drop around the 55FPS mark (sometimes in the low 50s) on the Xbox One X, which is notably more powerful than the PS4 Pro. The biggest frame rate drops happen during vehicular traversal and combat with about mid-40 FPS performance.
Honestly what I'm seeing isn't a real deal-breaker but then again I've yet to play it on all systems. The frame rate seems fine but it's not exactly the caliber we'd expect with a 7-year development cycle in Unreal Engine 4 on the latest console hardware. The video also doesn't talk about the massive FPS drops reported from split-screen play, where players report messy lag during heavy combat sequences and menu navigation.
2K Games even gave a statement on the split-screen issue:
"We are aware that in some cases during split-screen couch co-op play, players can experience lag while in heavy combat and one of the players goes into their ECHOdevice and tries to navigate the skill trees and menus.
"While we will continue to work to optimize the Borderlands 3 experience, we'd advise split-screen players to prep for combat ahead of big encounters, and not leave a teammate to fight solo mid firefight!"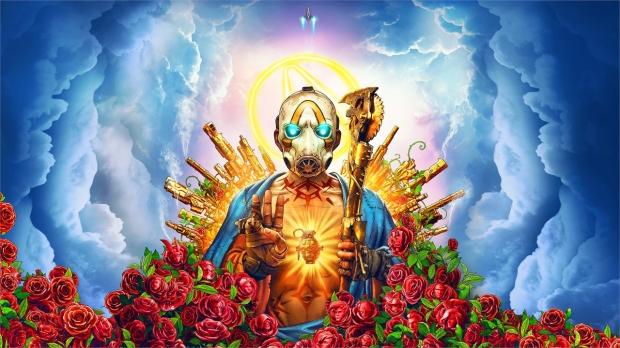 Related Tags