NiOh 2 coming in early 2020 with demon-shifting mayhem
Team Ninja's chaotic Soulsborne masterpiece continues on next year on PS4.

Published Wed, Sep 11 2019 5:24 PM CDT
|
Updated Tue, Nov 3 2020 11:47 AM CST
NiOh 2 is coming early 2020 on PlayStation 4, Team Ninja today announced at the Tokyo Game Show in Japan.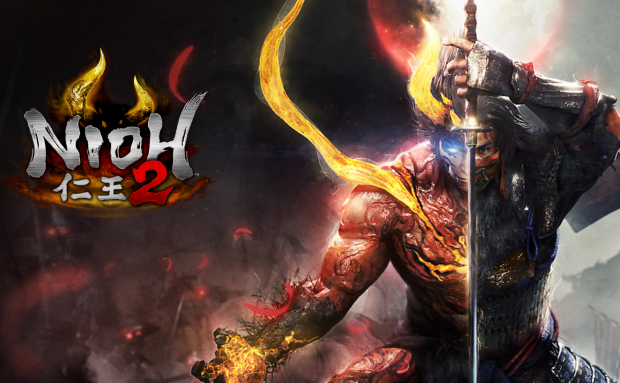 NiOh 2 is set to unleash total fiery havoc in early 2020 but we still don't know exactly when. The game will likely drop before March 31 of next year ahead of Koei Tecmo's fiscal year deadline, maybe during February 2020 or thereabouts. The publisher dropped a new TGS 2019 trailer showing off fluid, fast-paced combat that one-ups the original NiOh, complete with insane Yokai form transformations.
Just like the first game, NiOh 2 leans super hard into Japanese folklore and myth. Towering hulking monstrosities and bosses roam the world punctuated with hard-as-nails Dark Souls-like combat. NiOh 2 also sports RPG elements like the first game and lets you equip armors, weapons, and gear for additional boosts, complete with its unique stance-based combat system. There's also online co-op multiplayer for those insane boss battles.
Based on my experiences with the NiOh 2 trial earlier this year I'd say the game will beat its predecessor in every way. I can't wait to give it a try when it releases.
NiOh 2 releases early 2020 on PS4. Check below for more info:
Defy your own mortality and unleash your inner darkness across the violent feudal land of Sengoku era Japan and the deadly Dark Realm, in this savage action RPG sequel.

Survive a brutal blend of Japanese myth, legend and history

Master the lethal arts of the samurai as a mysterious half-human, half-supernatural Yokai warrior, in this challenging action RPG sequel.

Explore violent Sengoku-era Japan and the deadly Dark Realm, both plagued with grotesque, merciless demons.

Unsheathe your deadly weapons and cut down all enemies in your path using a revamped combat system and the ability to transform into a full Yokai to unleash devastating paranormal powers.

Sharpen your skills

Prepare for the fight of your life with revamped mechanics that build on the fan-favorite elements of Nioh, requiring your full concentration and skill.

Choose your method of combat

Follow the way of the samurai with traditional weapons including swords and hatchets, or fill your Amrita gauge to wield mighty Yokai abilities and destroy monstrous foes via a variety of mighty attacks.

Improve your weapons with the Yokai Shift

Filling your Amrita gauge doesn't just give you access to a powerful Yokai form, but also allows you to increase the stats of various weapons and add extra buffs, such as staggering foes and grappling downed enemies.

Help - and get help - from other players

Call upon the spectres left behind by other Nioh 2 players to aid you in combat. Their spirits will assist you until the end of the current level... or until they're defeated.
Related Tags