Cyberpunk 2077 sex scenes will be in first-person perspective
All of Cyberpunk 2077 cutscenes will be in first-person, including the 'rather naughty' ones.

Published Mon, Sep 2 2019 2:12 AM CDT
|
Updated Tue, Nov 3 2020 11:47 AM CST
CD PROJEKT RED has announced that the cutscenes in Cyberpunk 2077 will be in first-person, including the "rather naughty scenes".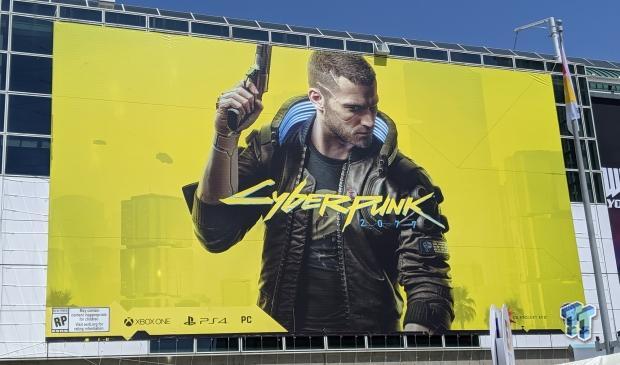 Cyberpunk 2077 is in the first-person perspective, so it won't break immersion when going into cut scenes in first-person unlike The Witcher 3 that was a third-person game.
In a new interview with Senior Level Designer on Cyberpunk 2077, Miles Toast, and the German fansite for Cyberpunk 2077 the cutscenes will be in first-person. Toast explained:
"Another difference between Witcher and Cyberpunk is that due to The Witcher 3 being TPP game, whenever you were going inside some house, Geralt would always enter first, then camera behind him, which meant that they would have to always leave an extra bit of free space close to the entrance, because otherwise Geralt would always walk on the table".
He added: "Since in CP character enters through the door at the same time as the camera, they don't have to worry about that anymore. Also because of V's greater moving speed (both on his feet, as well as in the car) then Geralt's, they also needed to approach city design differently".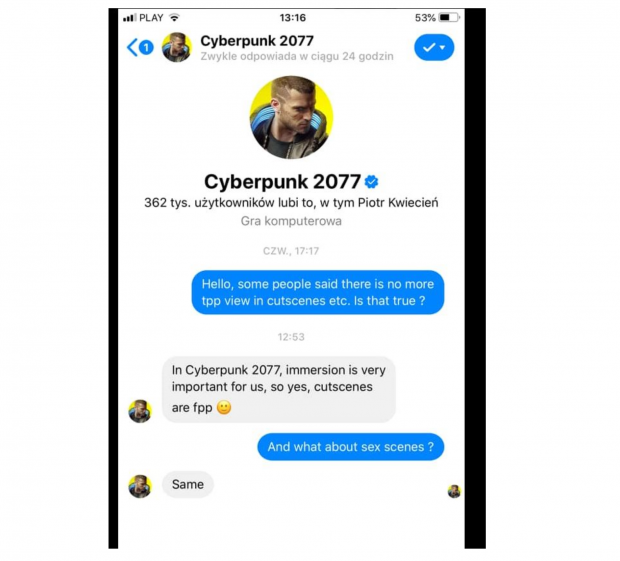 The official Twitter account for Cyberpunk 2077 replied: "In Cyberpunk 2077, immersion is very important to us. So yes, cutscenes are fpp".
Related Tags