NASA investigating first SPACE CRIME, as astronaut is naughty on ISS
US astronaut Anne McClain accessed partners bank account from the International Space Station.

Published Sat, Aug 24 2019 6:16 PM CDT
|
Updated Tue, Nov 3 2020 11:47 AM CST
NASA is in the middle of investigating its first space crime, with American astronaut Anne McClain accessing her partners bank account... from the International Space Station. This could be the first ever crime committed in the silence of space.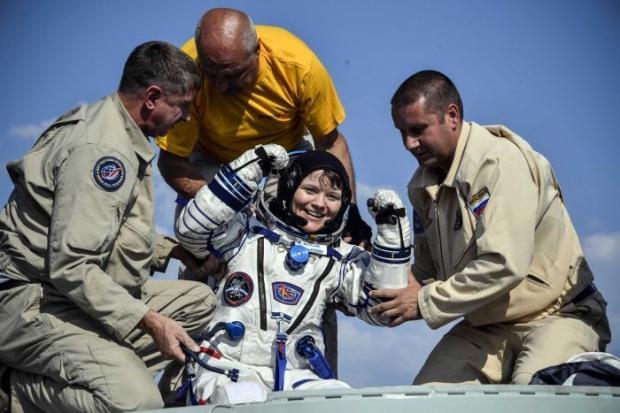 McClain is now back on solid ground back here on Earth, where according to her lawyer who spoke with The New York Times, she was only accessing her partners bank account to make sure their family's finances were OK. She wanted to make sure there was enough money to pay for the usual bills, and to care for their son.
Her lawyer added: "She strenuously denies that she did anything improper" and added that she was "totally cooperating".
Summer Worden, McClain's partner, who is a former Air Force intelligence officer based in Kansas, says different. Worden went as far as filing a complaint with the Federal Trade Commission (FTC) as well as filing another complaint with NASA's own Office of Inspector General -- accusing her partner of identity theft.
Worden said: "I was pretty appalled that she would go that far. I knew it was not OK".
It doesn't matter if you're in space, national law still applies. This means that Americans in space are still subject to American laws, Russians are tied to Russian law, Japan to Japanese law, and so on.
Lieutenant Colonel McClain was on-board the launch of the Soyuz MS-11 to the ISS in December 2018 as a flight engineer, where she did her first spacewalk on March 22, 2019.
Related Tags