Stan Lee's daughter blasts Disney for disrespecting father's legacy
'From day one, they have commoditized my father's work and never shown him or his legacy any respect or decency.'

Published Thu, Aug 22 2019 5:17 PM CDT
|
Updated Tue, Nov 3 2020 11:47 AM CST
Ignited by the ire of Spider-Man's MCU departure, Stan Lee's daughter Joan Celia Lee has some choice words for Disney and Marvel Studios.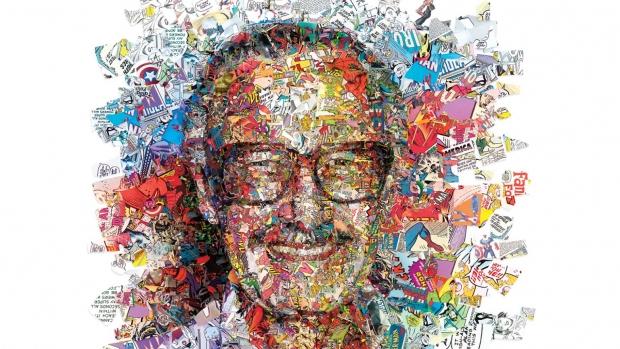 Apparently Disney, the billion-dollar behemoth that's constantly swallowing up studios and intellectual properties so it can monetize them with merch and watered-down sequels, isn't all that wholesome any more. The recent Sony-Marvel split, which led to Spider-Man being pulled from the Marvel Cinematic Universe, is a clear example. Sources tell Deadline that Disney wants to re-negotiate its deal with Sony with a 50-50 deal on all Spider-Man revenues (this decision was driven by Spider-Man Far From Home's huge $1.1 billion in earnings).
This led to a massive debate that shook the whole internet. Who should win Spider-Man? Should Sony sell? According to Stan Lee's daughter, JC Lee, Disney has been nothing but tremendously disrespectful to Lee's original Marvel legacy. Disney shouldn't have total control simply because they won't do it justice.
"Marvel and Disney seeking total control of my father's creations must be checked and balanced by others who, while still seeking to profit, have genuine respect for Stan Lee and his legacy," JC Lee told TMZ. "Whether it's Sony or someone else's, the continued evolution of Stan's characters and his legacy deserves multiple points of view."
She continues with an eye-opening reveal of Disney's crass behavior, and how the company is seemingly only about its bottom-line profits.
"When my father died, no one from Marvel or Disney reached out to me. From day one, they have commoditized my father's work and never shown him or his legacy any respect or decency."
Lee ends her statement with a big lash on Disney and Marvel's current leadership:
"In the end, no one could have treated my father worse than Marvel and Disney's executives."
Sony has since commented on the Spider-Man impasse, saying that Kevin Feige is much too busy to oversee Spider-Man as part of the MCU. No specifics on negotiations were highlighted, but it's likely Sony rejected Disney's 50-50 offer because for once its Pictures branch is actually making money. Sony did say it'll continue making Spider-Man movies (but of course they will, they're absolutely huge money-makers).
Here's the comments straight from the Sony Pictures Twitter feed:
"Much of today's news about Spider-Man has mischaracterized recent discussions about Kevin Feige's involvement in the franchise. We are disappointed, but respect Disney's decision not to have him continue as a lead producer of our next live action Spider-Man film.

"We hope this might change in the future, but understand that the many new responsibilities that Disney has given him - including all their newly added Marvel properties - do not allow time for him to work on IP they do not own.

"Kevin is terrific and we are grateful for his help and guidance and appreciate the path he has helped put us on, which we will continue."
Related Tags