GTA Online secret mission only unlocked when you're SUPER DRUNK
You'll need to slam down around 50-167 shots to get into GTA Online's secret mission.

Published Sun, Aug 18 2019 8:18 PM CDT
|
Updated Tue, Nov 3 2020 11:47 AM CST
RockStar Games has never been shy of controversy, so you shouldn't be surprised to hear about a new secret mission in GTA Online that needs you to get obliterated, before you unlock it. Check out the video below:
Before you can begin the secret mission you'll need to own a penthouse in the Diamond Casino & Resort of GTA Online, as you need the penthouse to unlock the story missions that R* built into the casino update recently. The first mission is called Loose Cheng, something you'll need to host and play to unlock casino work missions.
The secret mission is activated by getting blind drunk, so you'll need to visit the private penthouse bar or the public bar in the casino itself, and start slamming drinks down. You will need to drink shots of Macbeth Whiskey, where after each shot your character get super drink, blacks out, and you wake up somewhere new.
You will simply need to keep drinking in order to wake up in the secret mission, with some GTA Online players reporting that they had around 50 shots before they unlocked the mission while others had up to 167 shots and it still wasn't unlocked.
Warning: drinking is dangerous, even in GTA Online... with some gamers reporting that they wake up in their penthouse with their entire living space sucked into a void and the world around them is being despawned. Awesome.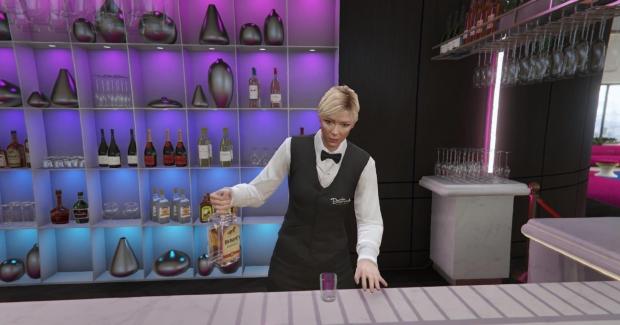 Related Tags