Choosing a VPN for gaming: Here's what you need to know
Here are some great tips on picking a VPN for when it comes to gaming.
Published
4 minute read time
Using a VPN is the best way for internet users to protect their privacy online. But did you know that a VPN also has benefits for gamers? Gamers might opt to use a VPN for several reasons. With a VPN, players can access games that aren't available in their area, conceal their IP address, and protect their data from vulnerabilities in gaming servers. That said, not all VPNs on the market are right for gamers. There are a few things you should pay special attention to when choosing a VPN for gaming, which we'll tell you all about in this article.
How to Choose a VPN for Gaming
When it comes to selecting a gaming VPN, the number of options is overwhelming. To make this process simpler, we've listed some of the essential features to consider before deciding on a VPN. Here are the things to keep in mind when choosing a VPN for gaming.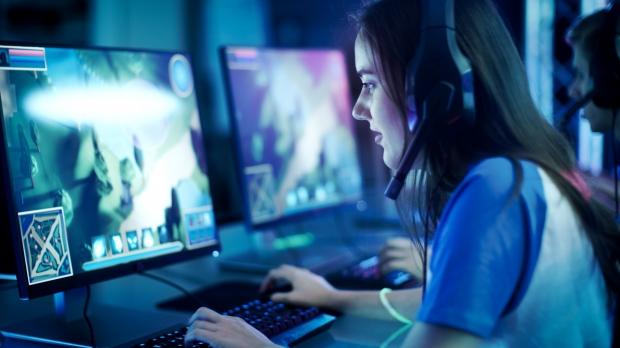 Fast Speeds
A secure VPN will slow down your speeds to an extent. But some VPNs are faster than others, especially if they have lots of high-bandwidth servers. Since tons of data passes between your device and the gaming server each second, a fast connection is essential. You'll want to consider bandwidth and Mbps speeds when making your choice. Opt for a VPN with speeds that are as close as possible to the speed you get with your ISP.
High Compatibility
Gamers need to choose a VPN that's compatible with all the devices and platforms they use. Your best option is a VPN that works with mobile devices, PCs, and consoles. Many VPN services are compatible with Xbox and PlayStation consoles, so look out for that if you use these consoles for gaming.
No Data Caps
Choose a VPN without data restrictions, especially if you play multiplayer games online. This is because multiplayer games use a ton of bandwidth and data. Many VPN providers have done away with data restrictions, but some still implement them. If you use up your data, these providers might throttle your speeds or suspend your service for the rest of the billing cycle. Opting for a VPN provider with unlimited bandwidth lets you game freely without worrying about your data threshold.
Strong Security and Privacy Rating
You'll also want to choose a VPN with reliable security and privacy features. Select a VPN that uses the highly secure OpenVPN protocol and has AES 256-bit encryption to protect your data. Also, VPN services that have a zero-log policy are preferable, as they don't keep records of what you do online. This means you can participate in any games you want without other parties knowing about it.
A Large Number of Servers
For gaming, select a VPN provider with lots of servers all over the world. More servers mean you're less likely to encounter slow speeds or servers getting overloaded with users. Also, if a game isn't available in your country, choose a server in a different country to get around those restrictions.
Supports Peer-to-Peer Connections (P2P)
If you play multiplayer games, choose a VPN service that supports P2P connections. Not all VPNs support P2P connections, and you'll need one that does if you're going to join multiplayer games online.
Lots of Configuration Options
A VPN with lots of configuration options is handy for gaming. Look for a VPN that lets you change your protocol options so you can choose between a more secure or a faster connection. This lets you select a protocol that is less secure but gives you faster speeds and a better gaming experience.
Low Ping Rates
If you're a gamer, a VPN with low ping rates is a must. A higher ping rate means that you have a slower connection and more lag time when gaming. As a rule, the lower the ping time, the better the gaming experience. The services ExpressVPN, PureVPN, and VyprVPN all received low ping rates during tests, making them excellent options for gamers.
The Top VPNs for Gaming
Still struggling to choose a gaming VPN? Here are some of the most highly-rated VPNs for gamers.
ExpressVPN
If you're looking for a good gaming VPN, ExpressVPN is an excellent option. It's one of the faster VPNs and lends itself well to streaming and gaming. ExpressVPN is widely regarded as one of the best VPNs out there today and meets most of our criteria for gaming VPNs. This VPN has high speeds, a low ping rate, a zero-log policy, and is fast enough for competitive gaming. It also has servers all over the world, OpenVPN encryption, and supports P2P connections. ExpressVPN is worth a try, especially since they offer a 30-day money-back guarantee.
NordVPN
NordVPN is an excellent option for gamers on a budget. It supports all gaming platforms and has high-speed servers all over the world. Many servers also support P2P connections. NordVPN also has exceptionally high marks for security, with a double encryption feature, DDoS leak protection, and a zero-log policy. It's 30-day money-back guarantee means you can try it out risk-free.
CyberGhost
A third VPN that's ideal for gamers is CyberGhost, which is easy to use and has apps for all major gaming platforms. There's also the option to install CyberGhost on a router if you use gaming consoles. CyberGhost has lots of servers all over the world, supports P2P, and keeps zero logs. You can also try out the service and get your money back within the first 30 days if you decide it's not for you.
Final Thoughts
There are many reasons why gamers might opt to use a VPN. These include accessing geo-restricted games, protecting their identity online, and preventing third parties from spying on their gaming activities. At the same time, not all VPNs are good options for gamers. Considering the factors listed above will help you choose a VPN that will keep you secure while providing a first-rate gaming experience.
Please Note:
This is sponsored content and its contents may or may not represent the thoughts or opinions of TweakTown or its editors. You can read about TweakTown's
Editorial & Ethics Policy here
.
Related Tags