Driver busted in the US with 8 separate phones playing Pokemon GO
Washington State Patrol officer pulls over driver who was playing Pokemon GO on 8 separate phones AT ONCE.

Published Wed, Aug 14 2019 8:46 PM CDT
|
Updated Tue, Nov 3 2020 11:47 AM CST
We all know that you should have 100% of your concentration on the road and its surroundings when driving, and are all aware of the distractions of smartphones in the car. But I think we have a new winner for distracted driving, with a driver recently busted playing Pokemon GO on 8 separate smartphones.
A new tweet from Washington State Patrol Sergeant Kyle Smith, talking about a driver they recently caught playing Pokemon GO on 8 separate phones. The driver "agreed to put the phones in back seat and continued with commute with 8 less distractions".
I'm sure he put them in the back seat, and had them out soon enough -- this wasn't some random bust, this is a pro Pokemon GO addict. Even worse is that Washington state and its Driving Under the Influence of Electronics Act, which passed in 2017, and sees motorists that use their smartphone behind the wheel slapped with big fines. That obviously didn't scare this driver.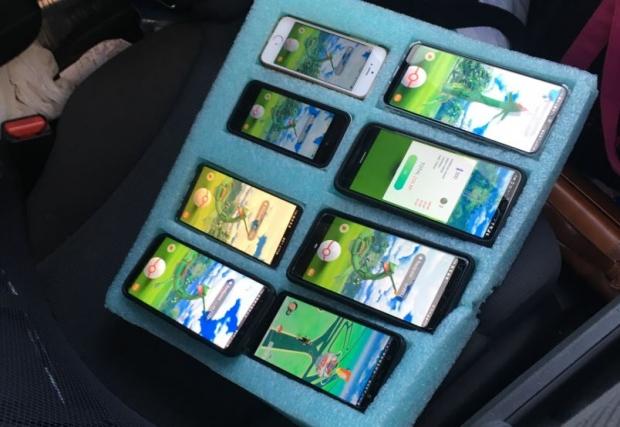 Related Tags