Not a genuine iPhone battery? Apple now locks your iPhone
Using a non-genuine Apple battery in your iPhone? Apple will block key iOS features now.
Published Aug 8, 2019 10:24 PM CDT
|
Updated Tue, Nov 3 2020 11:47 AM CST
1 minute & 30 seconds read time
Important Battery Message
Unable to verify this iPhone has a genuine Apple battery. Health information not available for this battery.
This is what yo u'll see now thanks to an update that Apple has for iOS, which will stop people using aftermarket batteries inside of their iPhones. iFixit says that Apple has activated a "dormant software lock" in iOS that will stop features like Battery Health in Settings to work, but it will work if you have a genuine Apple battery.
However, if you replace the battery in your iPhone on your own you will get the 'Important Battery Message' that will block features on your phone. This will happen if you use an aftermarket battery or an official Apple battery, so unless you take your iPhone into either Apple or an Apple authorized repairer, you're out of luck.
There's a simple thing that is causing this is a micro-controller on the battery itself made by Texas Instruments, which packs an authentication feature that has information that pairs the battery to the logic board inside of the iPhone. Apple is now checking this, so if the authentication key doesn't match the iPhone, the "Service" warning comes up and blocks you.
Apple and its specific partners are the only ones that can clear the "Service" message, with iFixit writing: "Put simply, Apple is locking batteries to their iPhones at the factory, so whenever you replace the battery yourself-even if you're using a genuine Apple battery from another iPhone-it will still give you the 'Service' message".
They continue: "The only way around this is-you guessed it-paying Apple money to replace your iPhone battery for you. Presumably, their secretive diagnostic software can flip the magic bit that resets this 'Service' indicator. But Apple refuses to make this software available to anyone but themselves and Apple Authorized Service Providers".
But don't worry, Apple is saying that they're doing this for safety concerns... of course. The new software lock is found in both iOS 12 and iOS 13, and for now only affects the iPhone XR, iPhone XS, and iPhone XS Max.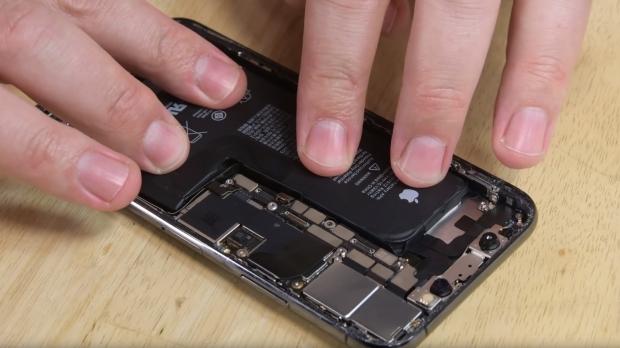 Related Tags